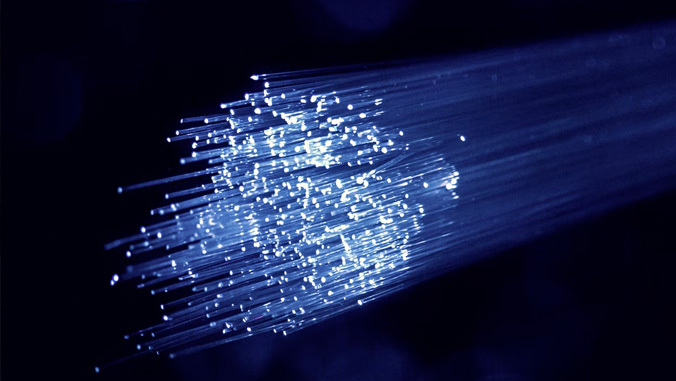 The University of Hawaiʻi has been tasked by Gov. Ige to lead a broadscale strategic investment in robust and reliable broadband services that would benefit all the people of Hawaiʻi. At least one in 10 state residents do not have access to reliable, fast internet creating a "digital divide" in Hawaiʻi. An estimated 9.5 percent of residents do not have access to the internet according to the Hawaiʻi Department of Business, Economic Development & Tourism (PDF), and FCC data finds that 15.2% of residents are without an internet subscription to broadband of any type.
The COVID-19 pandemic deepened the divide as more and more people were forced to rely on the internet to access education, healthcare and government resources and services.
UH will convene a Broadband Working Group with the Hawaiʻi Broadband and Digital Equity Office in fall 2022 to determine the appropriate governance structure to operate, maintain and manage public broadband assets. The initiative called Apakau ka lā (spreading of the sun's rays) was announced during the governor's state-of-the-state address in January 2022. The Ige administration is responsible for investing at least $390 million available in various middle mile, last mile and digital equity projects to fund the ambitious effort, including $90 million from the Tribal Broadband Connectivity Program allocated to the Department of Hawaiian Home Lands to serve Native Hawaiians.
"The goal of this statewide initiative is to ensure that all Hawaiʻi residents have access to the technology and training needed to thrive in the digital age," said project lead Garret Yoshimi, UH vice president for information technology and chief information officer. "Apakau ka lā will close the 'digital divide' by addressing the issue on multiple fronts."
Projects expected to be part of the effort include:
New interisland, undersea cable and landing stations to reinforce connections currently served by three aging cables
Upgrading last mile connections at public libraries, public housing, community centers, etc. so they have high speed, gigabit-class service
Onsite digital literacy training
Terrestrial fiber installation in key routes to add resiliency
Installing last mile connections in rural areas without current internet access
The timing of the larger projects are still to be determined as the governance model that will oversee the initiative is established but work could begin as early as 2023.
A number of the digital literacy training programs are already underway and were discussed during an online forum in June by UH to educate the public about the statewide efforts to expand broadband services and digital literacy opportunities. Titled "Broadband Infrastructure and Digital Equity: Building Digital Foundations for Hawaiʻi's Communities," the forum provided information on the programs in progress, as well as opportunities for the residents to get involved in the planning process. UH plans to host more forums to create more awareness about the important initiative.
All materials for the forum, along with a recording of the webinar, are available on the UH website.