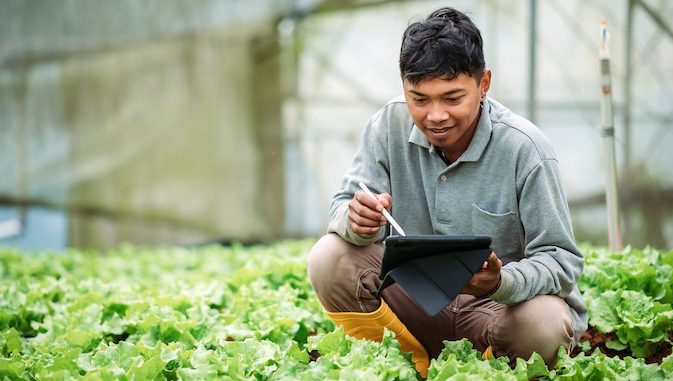 The University of Hawaiʻi at Mānoa Thompson School of Social Work & Public Health has developed an enriching experience for their students through their partnership with YMCA of Honolulu, the largest non-profit organization in the state. Since 2019, nearly 60 public health and social work students have been placed at the Atherton YMCA to conduct their field studies. The opportunity has given them a chance to learn how their disciplines are infused into aspects of the community while also contributing to it.
YMCA of Honolulu serves more than 100,000 individuals annually in a variety of programs while promoting their core values of caring, honesty, respect and responsibility. The Atherton YMCA, now located at the Queen Liliʻuokalani Center for Student Services on the UH Mānoa campus, is a unique branch of the YMCA focused on providing opportunities for teenagers, college students, and volunteers of all ages.
…every student has left a positive impact on our team and the work we're doing at the YMCA
—Cassidy Inamasu, Atherton YMCA
"Our partnership with the Office of Public Health Studies and the Department of Social Work has grown significantly over the last two years, and every student has left a positive impact on our team and the work we're doing at the YMCA," said Cassidy Inamasu, executive director of Atherton YMCA. "The students already come with a great perspective and passion for serving others, and are able to not just connect coursework to practice, but also help to validate the work the YMCA is doing through additional research and evidence-based practices. At the YMCA, we do not offer 'cookie-cutter' [practicum] experiences. Each student is able to bring their interests and passions to the table. Along with YMCA staff, we create a meaningful experience that builds skill sets that will strengthen their resume."
The Office of Public Health Studies has had a total of 18 students placed at Atherton YMCA. While there, bachelor's students conducted their Applied Learning Experience (APLE), which is designed to allow students to execute an independent, supervised, applied learning project (100–120 hours), a part of the public health undergraduate capstone experience. Master's-level students complete a 240-hour practicum focused on a collaborative project within their chosen specialization.
Over the years, the Department of Social Work placed about 40 students at Atherton YMCA. While there, bachelor's and master's students conducted their field education (practicum). Field Education, the signature pedagogy of social work education, engages students in supervised social work practice and provides opportunities to apply theory to practice.
Student experiences
Public health and social work students play a significant role in contributing to Atherton's services and serving the community with their APLE projects and field work education. Students have made presentations on mental health awareness, career readiness, skill and interest exploration, and other health and wellness topics, and, according to Inamasu, are utilized by YMCA staff and volunteers as resources for students and families.
Maraea Takushi, who is currently finishing her last semester as a public health undergraduate, conducted her APLE on learning and understanding children's behaviors towards health education. Takushi focused on how to make health education fun for children in a way that they can apply it to themselves at school and at home.
"My experience at Atherton YMCA was inspiring because it created a clear vision of the kind of impact I can make for our younger generation. This experience pushed me toward choosing the type of career path that I hope to specialize in," said Takushi.
Caroline Whitesel, a recent social work undergraduate student, focused her field work on the meaning and definition of "cultural competency" and created a worksheet tailored for K–12 students. The worksheet will be used for YMCA to measure a student's understanding of Hawaiian culture, to assess what role culture plays in their home, and most importantly, to determine other after-school programs that will better incorporate more aspects of Hawaiian culture.
"Atherton YMCA played a huge role in solidifying my career plans post graduation," said Whitesel. "Cassidy's encouragement and support helped me develop the skills needed to properly advocate for myself. My time with the Atherton YMCA helped me to develop more confidence and trust within myself, two aspects that are critical in social work."