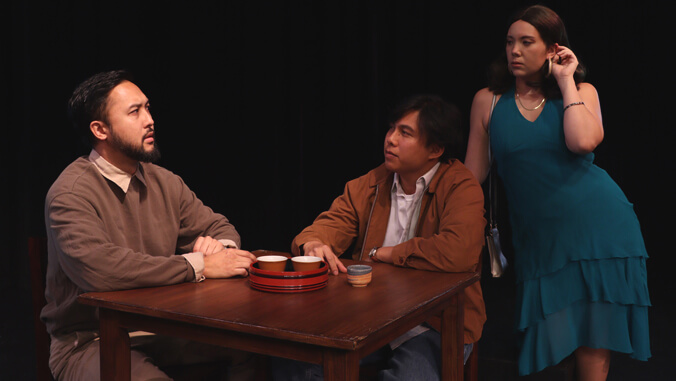 Set in Hokkaido, Tokyo and Hawaiʻi, the world premiere play adaptation of Dance Dance Dance leads audiences on one man's journey to open doors to "other" places. The University of Hawaiʻi at Mānoa Department of Theatre and Dance and Kennedy Theatre production is based on the novel published by Japanese author Haruki Murakami. Adapted and directed by UH Mānoa MFA candidate Maggie Ivanova, the play blurs the lines between various realities framed by magical realism and incorporates scenes set in Sapporo and an old multi-storied building in downtown Honolulu.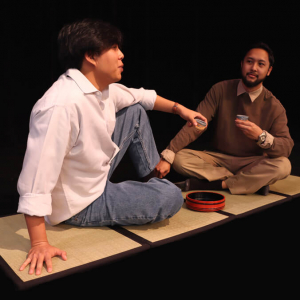 "The creative team and I approach Sapporo and Honolulu as places where ancestors can visit and co-exist with the characters," Ivanova explained. "The legacy of the land and all that came before is there. But we need to slow down, listen to, and recognize the connections that are still there. The mana (power) of place and objects is potent and present, lending to the magical realism characterizing this piece."
In 2012, Murakami received an honorary doctorate at UH Mānoa while he was a visiting professor at the Department of East Asian Languages and Literatures.
The idea of adapting one of Murakami's novels for the stage was on Ivanova's radar for several years prior to her admission to UH Mānoa.
"Of all the novels he has written, Dance Dance Dance provides a closure at the end that many of Murakami's other works don't," she said.
Ticket prices range from $8–$18 for the in-person production at the Earle Ernst Lab Theatre on January 25–28 at 7:30 p.m. and January 29 at 2 p.m.
The play includes strong language, sexual content, simulated smoking and references to murder.
For more information visit the department's website.