The University of Hawai'i defines Sustainability as
"Serving the needs of the present without jeopardizing the needs of the future".
On February 16, 2016, Dr Larry Kimura, Associate Professor of Hawaiian Language at UH Hilo and Secretary General of The Polynesian Languages Forum introduced a new word in the Hawaiian lexicon at an assembly convened by UH President David Lassner:
MAUŌ: "The perpetuation of well-being."
The Hawaiian word mauō, for sustainability, is made up of two basic words; mau, stability, unbroken continuity, and ō, enduring in a heathy state. This new Hawaiian word was coined by the Hawaiian Lexicon Committee in 2016. Formerly, there was no need for the word mauō because it was a normal part of Hawaiian life. Today, it is critical that we distinguish between what is sustainable and what is not.
The Māmaka Kaiao New Words entry is: mau.ō common noun Sutainability. Comb., mau + ō.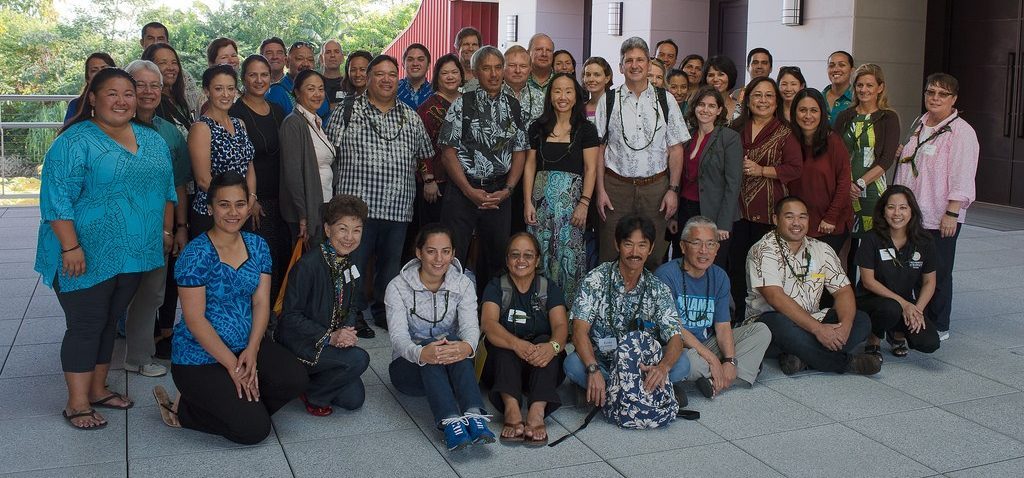 Over 50 people from all 10 campuses gathered to acknowledge the importance of the UH System's understanding and respect for ʻIke Hawaiʻi (Hawaiian knowledge) in teaching, research, and service, and to explore ways in which the connection between the Mālama Honua Worldwide Voyage and UH systemwide initiatives can strengthen work in STEM, Sustainability, and Native Hawaiian language & culture (read full article here).

Sustainability initiative unifies UH System from University of Hawai'i System on Vimeo.
Policy Development
In 2013, the First Annual Hawai'i Sustainability in Higher Education, a system-wide conference attended by students, staff & faculty from all ten campuses was held at UH West O'ahu, to set forth policy reflecting the university's leadership role in developing goals, metrics, and plans to implement a comprehensive sustainability program.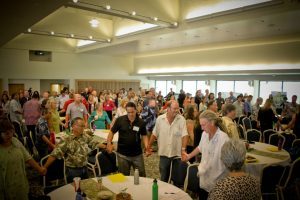 Over 150 people representing students, staff & faculty from all 10 campuses reviewed a draft sustainability policy that was developed with personal input from attendees of the summit, as well as digital input from many more stakeholders across our campuses and communities who were invited to contribute their input as well.
This living document became the foundation for the UH Board of Regentsʻ Sustainability Policy adopted in 2014, and the UH Presidentʻs Executive Sustainability Policy adopted in 2015.
Together, the combined policies create a guiding framework for our institution to integrate sustainability into the core of our business as a knowledge enterprise, and establish:
2050 Carbon Neutral target
2035 Net Zero Energy mandate
Office of the Vice President for Administration delegated authority to achieve our sustainability goals via The UH Office of Sustainability
Two Systemwide Sustainability Councils to advise on 1) integrating sustainability into operations & planning, and 2) developing sustainability curricula and learning pathways across all ten campuses of the university
---