Living for Art: Stories from the Jean Charlot Collection
April 5, 3:30pm - 5:00pm
Mānoa Campus, Hamilton Library
---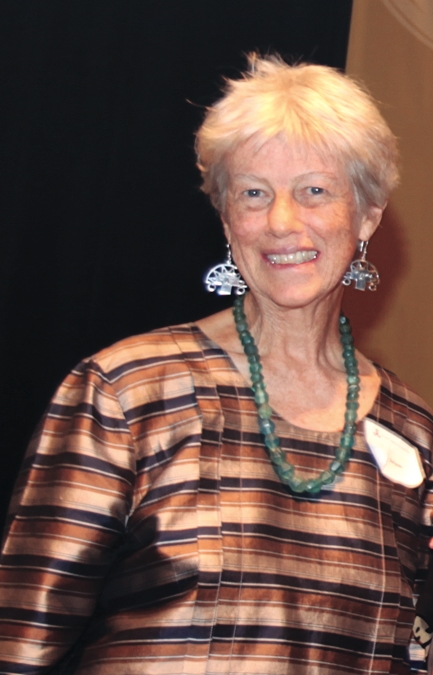 A presentation by Bron Solyom

Refreshments will be served.
"Write me please. There are so few people who live for art."
— Jean Charlot to Edward Weston, August 15, 1927
In this illustrated talk, Bron Solyom shares insights and incidents, surprising revelations and even mysteries that she, numerous scholars and students have uncovered over her fifteen years as Curator of the Jean Charlot Collection at the University of Hawaii Library.
Special and rare collections reveal their secrets to researchers slowly. The holdings of the Charlot Collection, gathered by one man throughout the passage of a long life in art, are no different. Researchers find that each discovery they make connects to another until the degrees of separation between disparate people and materials found in the files—say, Saint Damien, Russian filmmaker Sergei Eisenstein, and Walt Disney, Mexican mural photos, French woodcuts praising the exploits of Napoleon, and drawings of Hawaiian petroglyphs—vanish. There is much to explore, and each visitor forges new links.
Bron Solyom has served thirty-seven years at UHM Library. Her diverse background also includes working in several other libraries, including the Center for Research Libraries in Chicago, the University of Tasmania (her alma mater), and the Bishop Museum. She spent several years in Indonesia as a consultant on academic library development for the Ministry of Education and Culture, and on preservation planning for the National Library of Indonesia. She is a UH graduate with master's degrees in library science and Asian Studies.
Event Sponsor
UH Manoa Library Services, Mānoa Campus
More Information
(808) 956-7205, library@hawaii.edu, http://library.manoa.edu
---
Tuesday, April 5

10:00am

CANCELLED - USDA Forest Service Information Table

Mānoa Campus, Campus Center Mall (Across from Starbucks)
3:00pm

Public Talk: Dr. Edward P. Gelmann, Finalist for Director, UH Cancer Center

Mānoa Campus, UH Cancer Center, Sullivan Conference Center
3:00pm

Breast Augmentations and Skin Lightening - The Desire to be Better

Mānoa Campus, Saunders 244
3:00pm

JIMAR Seminar

Mānoa Campus, Marine Sciences Building, MSB 100
3:30pm

Living for Art: Stories from the Jean Charlot Collection

Mānoa Campus, Hamilton Library
4:00pm

CANCELLED - USDA Forest Service Information Session

Mānoa Campus, Queen Liliuokalani Center for Student Services Rm. 208
4:30pm

XLR8UH Entrepreneur Info Session - Summer Cohort 4

Mānoa Campus, iLAB (Building 37 between Art Bldg and Kuykendall)
6:00pm

A TRANS* Pacific Talk Story: A Night of Mahuwahine and Translatina Solidarity

Mānoa Campus, Halau o Haumea, Kamakakuokalani Center for Native Hawaiian Studies
6:30pm

Korean Film Series: 200 Pound Beauty

Mānoa Campus, Center for Korean Studies