UHWO Campus-Wide Open House
September 14, 2015 - September 17, 2015
West Oʻahu Campus, all buildings
---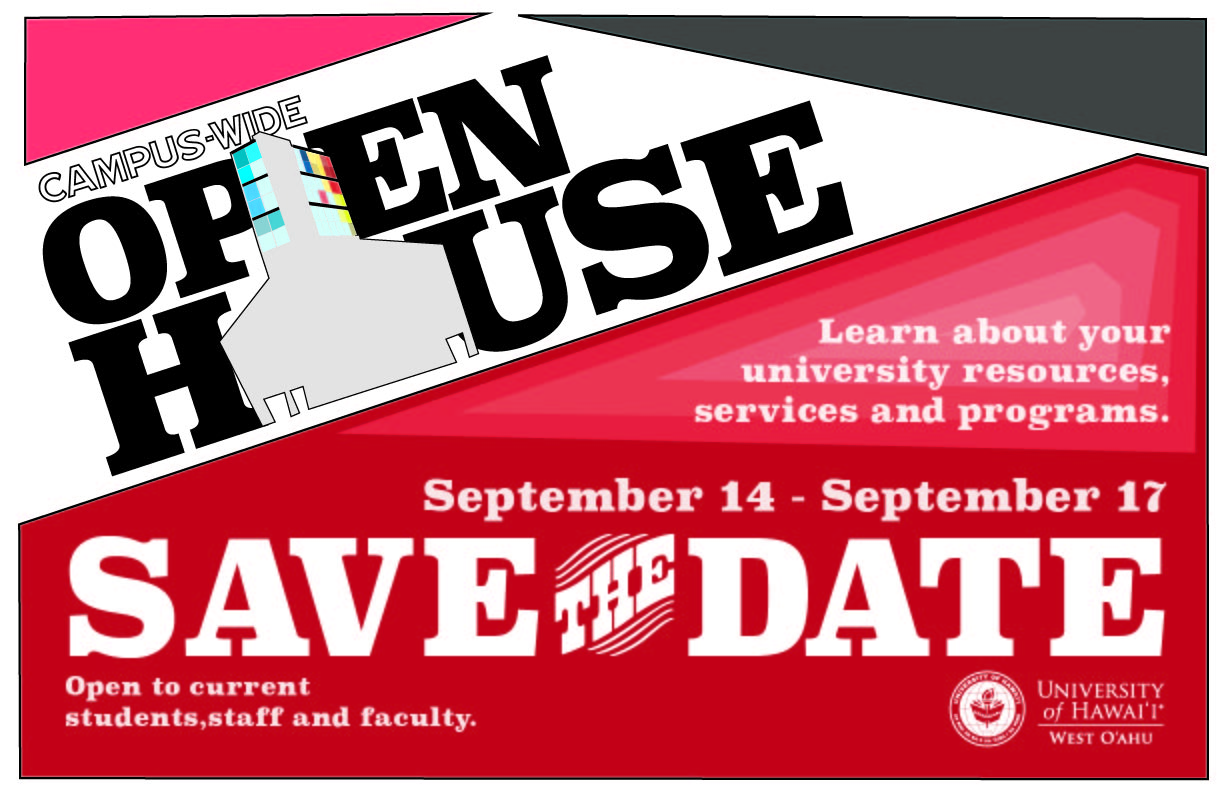 Visit 25 various resources, programs, services to learn about and take advantage throughout educational journey.
These resources are available to assist current students with achieving academic excellence and assist new and existing faculty and staff with resources to address student retention.

Current students, complete the Open House Ticket by visiting all the campus resources. Visit the Office of Student Life table booth to pick up a prize. Student may pick up an Open House Ticket at any of the participating resources, programs and services throughout the week.

Participating resources, programs and services:

UHWO
Bookstore
Vice Chancellor of Academic Affairs
Business Administration
No'eau Center
Planning & Campus Operations / Food Services & Events
Library
History Concentration (Humanities)
Communications Department
Creative Media Concentration (Humanities)
'Ulu 'ulu Moving Archive of Hawai'i
Education Department
Center for Labor Education And Research (CLEAR)
Humanities
Academic Advising
Pueo Scholars/Student Services
ASUHWO Student Government
Intramurals
Math and Science Department
Distance Education
Center for Teaching and Learning Excellence (CTLE)
Social Science Department
Public Administration Department


Event Sponsor
Student Affairs Division, West Oʻahu Campus

More Information
689-2942
---