Jon Moritsugu Artist Zoom Talk
November 10, 12:30pm - 1:15pm
Mānoa Campus, Art Building, Commons Gallery
---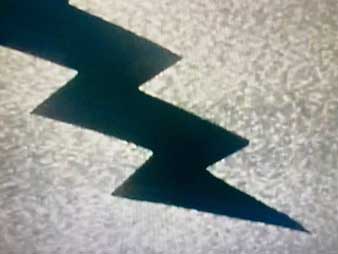 Wednesday, November 10, 12:30 – 1:15 p.m.
Jon Moritsugu presents a talk via Zoom in conjunction with the exhibition "Jon Moritsugu: Hyperrrrreality" that is on view in the Commons Gallery, UHM, from October 27 – December 9, 2021.
Please find updates and the link to the talk at the web address below.
Jon Moritsugu (b. 1965) is an American cult underground filmmaker. His movies are satiric, protopunk deconstructions of popular genres and formats; The New York Times describes them as "funny, anarchic, provocative and exhilarating." His work deals with discrimination against Asian-Americans and the legacy of white supremacy in America. His films have shown in Sundance, Cannes, Berlin, Toronto, Rotterdam, Venice, New York Underground, Chicago Underground, MoMA, Guggenheim, Whitney and numerous other festivals and museums. He lives and works in Manoa. His book "Numbskull Revolution" is forthcoming in 2022.
Image: Artwork by Jon Moritsugu. Courtesy of the artist.
Ticket Information
Admission is free.
Event Sponsor
Art & Art History, Mānoa Campus
More Information
Sharon Tasaka, 808-956-8364, gallery@hawaii.edu, https://hawaii.edu/art/exhibitions-events-museum/
---
Wednesday, November 10

12:00pm

Community Voices: Story of China's First Premier, Zhou Enlai

Mānoa Campus, webinar
12:00pm

Aliʻi Accomplishments presented by Kapiʻolani Community College

Kapiʻolani Campus, Zoom
12:30pm

Jon Moritsugu Artist Zoom Talk

Mānoa Campus, Art Building, Commons Gallery
1:00pm

Developmental & Repro Biology Final Oral

Mānoa Campus, ZOOM: https://hawaii.zoom.us/j/95614536276 Meeting ID: 956 1453 6276 Passcode: 333726
1:00pm

Voice of the Sea "Honu Hospital" episode Watch Party

Mānoa Campus, Virtual
1:00pm

Spring 2022 INDOPACOM-UHM Mentoring Program for Intelligence Info Meeting

Mānoa Campus, Zoom. Email intern@hawaii.edu for access information
2:00pm

Socio-Environmental Dimensions of Oil Palm and Rubber Plantations

Mānoa Campus, On Zoom
3:00pm

Veteran's Day BINGO

Honolulu Campus, Virtual
3:00pm

Virtual Community Partner Spotlight

Mānoa Campus, Virtual on Zoom
3:00pm

Personal Statements 101

Mānoa Campus, Zoom Meeting
3:30pm

ORE Seminar: Relating Marine Boundary Layer to Surface Layer Stratification

Mānoa Campus, Zoom Meeting, Please see description for Meeting ID and Passcode
3:30pm

Atmospheric Sciences Seminar

Mānoa Campus, Virtual Meeting
4:00pm

LGBTQ+ Coffee Hour

Mānoa Campus, Location emailed after registration
5:00pm

Pre-Health Summer Opportunities Panel

Mānoa Campus, Online