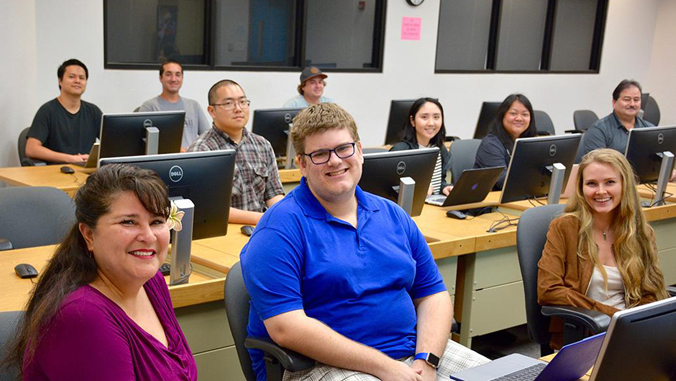 The University of Hawaiʻi Maui College has been designated as a National Center of Academic Excellence (CAE) in cyber defense education, through the 2024 academic year, for its four-year applied business and information technology (ABIT) program.
The designation is given by the National Security Agency and U.S. Department of Homeland Security to promote higher education and research, and also for producing professionals in cyber defense. UH Maui College is one of 200 universities nationwide that has been admitted to the CAE program.
UH Maui College was approved after meeting a rigorous criteria, including multiple assessments, comments and mentorship. The approval validates that the courses offered align with national standards in cybersecurity by experts in the field. The designation opens up opportunities for scholarships, grants and other avenues to develop the curriculum, such as hosting conferences.
The initiative was led by ABIT Program Coordinator Debasis Bhattacharya, who oversees activities under UH Maui College's Center for Cybersecurity Education and Research. The center has engaged the local community with cybersecurity education and workforce training throughout the years.
"Current and future students of our cybersecurity programs can be more confident about the training they receive at UH Maui College," said Bhattacharya. "Not only is it an impressive thing to have on a resumé, but the center is committed to providing a competitive and resilient workforce to help address vulnerabilities in our community's security."
To learn more about the ABIT program, UH Maui College will host a spring open house from 5–7 p.m. on Wednesday, April 10, at the student lounge in Pilina Building.
For more information see the UH Maui College news release.
—By Kit Furukawa