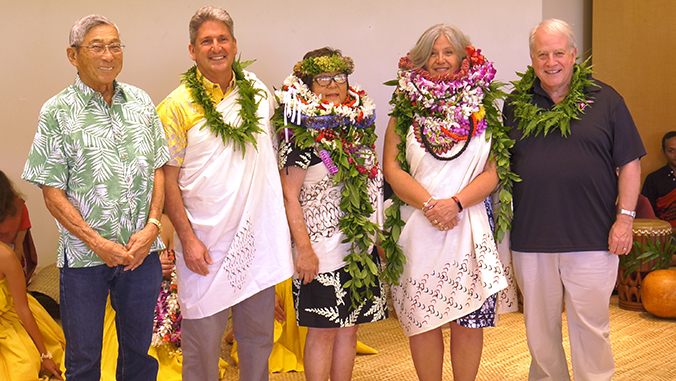 The University of Hawaiʻi at Hilo community welcomed its new chancellor, Bonnie D. Irwin, to her post as leader of the Hawaiʻi Island university on July 2 with a traditional Native Hawaiian appointment ceremony.
The kipaepae hoʻonoho was held at UH Hilo's Rose and Raymond Tseng Terrace with UH President David Lassner in attendance.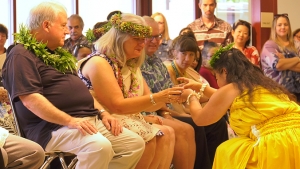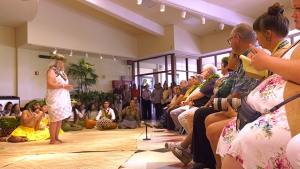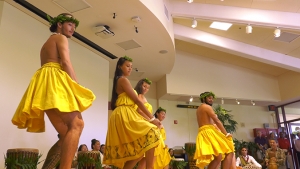 Irwin comes to UH Hilo with more than 30 years of experience in higher education. She last served as provost and vice president for academic affairs at California State University Monterey Bay.
"I'm very honored to be here and I'm humbled that I was chosen for this position. I see great things in the future for Hilo and I'm excited to be a part of it," Irwin said.
"The kind of education that students can get here is amazing. And I don't know that any other campus has as much impact on its island, its people, its community, its families as UH Hilo. So, this was a wonderful day," Lassner said.
A kipaepae hoʻokuʻu (releasing ceremony) was also performed for Marcia Sakai, who served as interim chancellor since 2017. Sakai is returning to a faculty position in the Department of Business and Economics.
UH News will have an in-depth conversation with Chancellor Irwin about her vision for the campus in August.