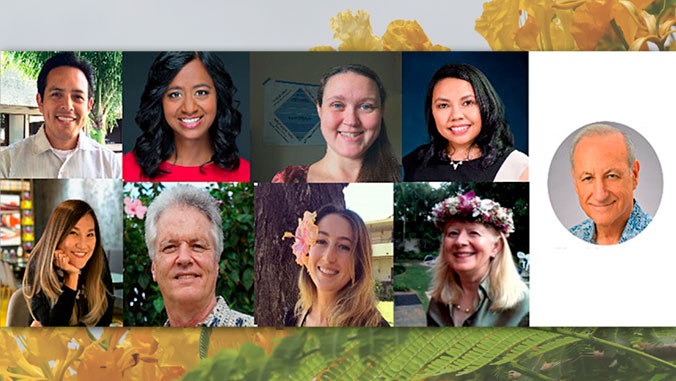 The presence of racism in conflict resolution; perception and judgment when opinions on issues differ; and mastering conflict creatively. These are some of the topics that will be discussed in a forum series co-sponsored by the Spark M. Matsunaga Institute for Peace and Conflict Resolution in the University of Hawaiʻi at Mānoa College of Social Sciences.
The "Difficult Conversation Series" is a set of six virtual workshops designed to address tough topics that may be discussed in personal and professional environments.
"We hope that the viewers will feel better prepared to have difficult conversations in their own professional and personal lives," said José Barzola, educational specialist and affiliate faculty at the Matsunaga Institute for Peace. "It is normally when we lean into our discomfort that we can grow personally and further develop our skill sets on how best to respect and interact with each other."
Barzola added, "The goals of the Matsunaga Institute fits perfectly with the intent of the series, as we emphasize critical thinking and collaboration to develop leaders who will address contemporary and complex issues."
Tickets are $30 and will include admission to the six events, access to recordings of sessions 1–4 and 6 (session 5 will not be recorded), and membership to Hawaiʻi nonprofit organization Conflict Resolution Alliance (CRA) through December 31, 2021. Visit the series website to register.
"Each workshop in this series addresses a different facet of any peacebuilder's life and career, so they can improve themselves and their communities' conversations and work," said Katie Ranney, CRA president-elect, and UH Mānoa alumna with a master's in communication and graduate certificate in conflict resolution from the Matsunaga Institute for Peace.
Series workshops
Session 1: "Exploring Racism in Conflict Resolution" on September 10, noon–1:30 p.m. featuring panelists José Barzola, Amrita Mallik and Katie Ranney
Session 2: "Eh?!? You making stink eye?!? No Judgments, No Assumptions. Creating Space for Critical Conversations" on September 18, 3–4 p.m. with Vince Abramo and Barbara Fischlowitz-Leong
Session 3: "Reinventing Government: A Partnership rather than an Adversary" on September 25, noon–1:30 p.m. featuring Gerald S. Clay
Session 4: "Managing the Tide for Generational Divide" on October 5, 3:30–5 p.m. with Brianna Blackburn and Katie Ranney
Session 5: "Discuss What Matters" on October 15, noon–1 p.m. featuring panelists Carol Catanzariti and Robert Lillis
Session 6: "Why Can't We All Get Along: The Art of Creative Conflict" on October 29, noon–1:30 p.m. with Loretta Chen
Visit the series website for more information on the sessions and panelists.