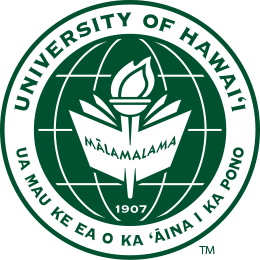 This update was emailed to UH Mānoa students, faculty and staff September 4, 2020. The previous message to the campus is below the update.
Aloha UH Mānoa community,
I wanted to provide an update on a campus message that I sent on Tuesday, September 1 about a disturbing social media video.
Two of the individuals in the video were wearing shirts with UH logos, and the concern was that they were students of the University of Hawaiʻi at Mānoa. Upon further investigation, the students in the video are not UH Mānoa students. From the information we gathered, it appears that the video actually originated in Kansas and the individuals in the video are middle school students.
As I stated before, this video does not represent our university and the values we hold so dear. It does serve as a reminder that we have a lot of work to do to create a society free of racism, discrimination and violence.
Please continue to stay safe.
E mālama pono,
Michael Bruno
UH Mānoa Provost
September 1 message below
This message was shared with the students, faculty and staff of the University of Hawaiʻi at Mānoa on September 1, 2020.
Aloha UH Mānoa community,
It is with great alarm and disappointment that I send this message today.
This morning I was alerted to a social media video of an individual in UH apparel reenacting the death of George Floyd. The university strongly condemns this video, and the actions depicted do not represent our community as a whole or the University of Hawaiʻi at Mānoa. The university is investigating the incident and those involved, if found to be students of the university, are subject to discipline under the Student Conduct Code. The procedures administered by the Office of Judicial Affairs may result in their suspension or expulsion.
UH is located in one of the most diverse communities in the world and we take pride in our inclusivity. UH Mānoa has been ranked one of the most diverse Research I campuses in the nation and part of our mission is to provide safe, healthy and discrimination free environments for teaching, learning and scholarship. There is absolutely no place here for this type of extremely insensitive and hateful behavior.
As I stated in my message to the campus announcing the establishment of a Commission on Racism and Bias on June 18, "We need to be proactive, honest and fearless in order to address these issues head on, for the sake of our campus community."
The world is far from perfect, and racist behavior like this does occur. It is how we respond this time and the next that will demonstrate our resolve to change our community and greater society for the best and to keep our campus safe.
E mālama pono,
Michael Bruno
UH Mānoa Provost