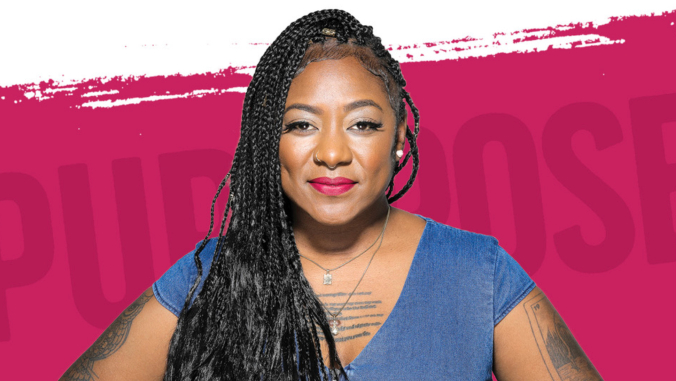 The civil rights activist who co-founded the Black Lives Matter movement has been selected as an endowed chair at the University of Hawaiʻi at Mānoa. Alicia Garza, a special projects director for the National Domestic Workers Alliance and principal at the Black Futures Lab will headline a live presentation "The Purpose of Power: How We Come Together When We Fall Apart" on September 24, at 12 p.m.
The keynote address is named after Garza's first book set to be published in October 2020. In 2013, her Facebook post after the acquittal of George Zimmerman in the death of Trayvon Martin helped inspire the #BlackLivesMatter hashtag. She assisted with the establishment of the Black Lives Matter Global Network, which has grown to include 40 chapters in four countries. Update: Garza made the TIME 100 list, along with her BLM co-founders, which was announced on September 22, 2020.
"Garza is today's leader for a better tomorrow. She has led in the most challenging of eras, forcing us to address the uncompleted work of civil and human rights in our midst. I commend the selection committee for recruiting Alicia Garza—I am very much looking forward to learning from her and I know we will all be encouraged and inspired by her message and ongoing work," said UH law school Dean Camille Nelson.
Garza was selected to serve as the Dan and Maggie Inouye Distinguished Chair in Democratic Ideals at UH Mānoa for fall 2020. She will be in virtual residence for the month of September, participating in a variety of events with students, faculty and local activists. The chair is hosted in the UH Mānoa Department of American Studies in the College of Arts and Humanities and the William S. Richardson School of Law and was created to bring significant public figures to Hawaiʻi to foster public discourse regarding democratic ideals and civic engagement.