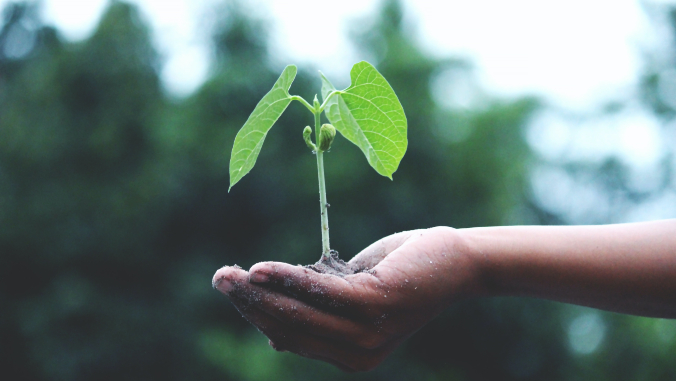 The University of Hawaiʻi at Mānoa Truth, Racial Healing and Transformation (TRHT) Campus Center team will be recognized on a national platform to highlight its work to tackle historical and contemporary effects of racism. In 2018, TRHT was one of the 10 trail-blazing campuses across Hawaiʻi and the U.S. selected to develop visionary action plans that prepare the next generation of leaders to advance justice and build equitable communities.
UH Mānoa TRHT Director Kaiwipunikauikawēkiu Lipe will be a featured speaker at the virtual 42nd Pullias Lecture on September 15. The event is organized by the Pullias Center for Higher Education at the University of Southern California, the world's leading research center on student success in higher education and advancement in college outcomes for underserved students. Lipe will focus on UH Mānoa TRHT's belief that Hawaiian culture can help heal disconnects caused by racism.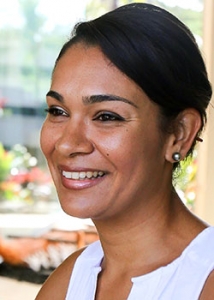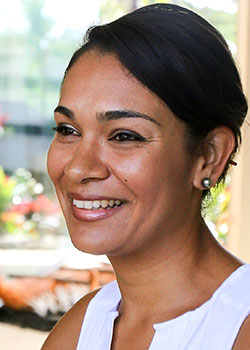 "When it comes to race and racism, one of the struggles in America is that there are so few other lenses or frameworks for folks to see themselves through. So inviting Native Hawaiian and other Indigenous ways of knowing and being back into the conversation is so critical because I think it is going to save us," Lipe said.
The center's vision is steeped in encouraging people in Hawaiʻi to find kuleana (responsibility) to mālama ʻāina (care for land) and aloha ʻāina (love for land) which can aid in healing racism.
The collaborative perspective was formed by Lipe and her TRHT team; Jennifer Darrah-Okike (UH Mānoa sociology), Matthew Kamakani Lynch (UH sustainability), Makani Reilly (community member from Hawaiian Islands Land Trust), Sonya Zabala (UH Native Hawaiian Place of Learning Advancement), Monica Stitt-Bergh (UH Mānoa Assessment and Curriculum Support Center), Creighton Litton (UH Mānoa Natural Resources and Environmental Management and Undergraduate Research Opportunities Program), Charmaine Mangram (UH Mānoa College of Education) and Siobhán Ní Dhonacha (UH Mānoa Honors Program).
During the COVID-19 pandemic, movements demanding spotlights for issues regarding racial equality seemed to reignite calls for justice.
"The upheaval we have seen in the last several months is turning light bulbs on for many folks, but it is not new," Lipe explained. "I think what is important at this time is to think about the healing and transformation that is so incredibly necessary and that is what TRHT is all about; not only focusing on the problem (yes we have to call it out, name it, bring it to light), but we also have to have plans for healing and creating transformed futures; futures without racism."
Register to attend the virtual 42nd Pullias Lecture.
—By Moanikeʻala Nabarro