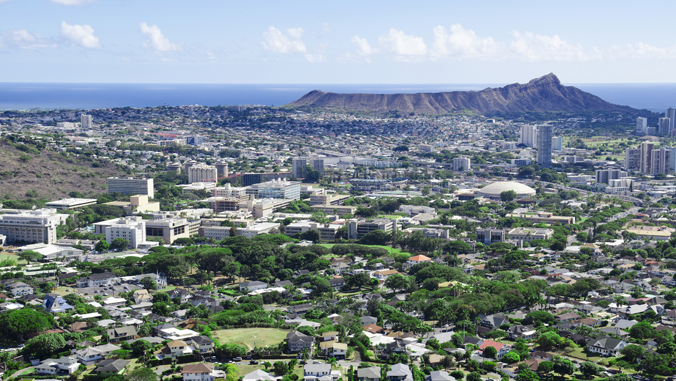 An unprecedented year dominated by the COVID-19 pandemic has challenged all of Hawaiʻi's communities to live in a "new normal." People have gone above and beyond to care for each other, find different ways to provide for their families and continue their children's education. These are some of the reasons why the University of Hawaiʻi at Mānoa Department of English has selected the 2020 Word of the Year for Hawaiʻi as resilience.
Department Chair and Professor S. Shankar said resilience is much needed and what humans routinely demonstrate in the face of crises. He said that rather than the negative, resilience foregrounds the positive, and rather than the catastrophic, it underscores perseverance.
"Resilience is a word we heard a lot in the midst of the ongoing pandemic—the resilience of first responders, of communities experiencing rampant infection, of families with children at home, of the newly unemployed. But resilience is not just a word linked to the pandemic," Shankar said. "2020 was also a year in which people were called on to demonstrate resilience in the face of climate change and the accompanying challenges to human communities."
In 2020, UH displayed remarkable resilience—from students pursuing their learning despite the difficult circumstances, and faculty and staff delivering a quality education while also responding to the challenges they and their students have faced.
Merriam-Webster selected pandemic as its 2020 Word of the Year.
For more about the UH Mānoa Department of English and its programs of study, visit its website.