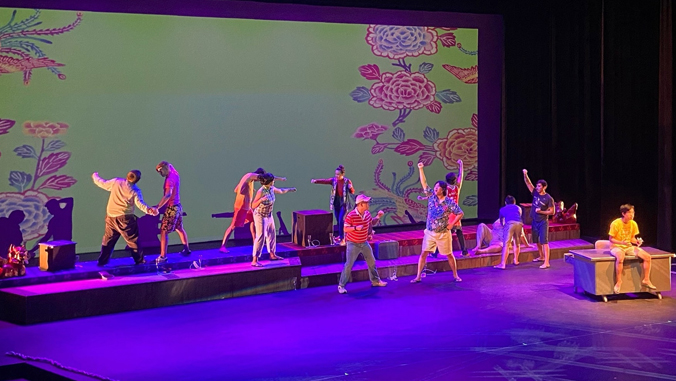 University of Hawaiʻi theatre programs took home nearly a dozen awards at a prestigious regional conference. Headlining UH Mānoa were students Rachel Sorensen, Kennedy Center American College Theater Festival (KCACTF) Region 8 winner for lighting design, and Christine Chang, regional runner up for the Irene Ryan Acting Scholarship Award and recipient of the Summer Arts Scholarship Award ($1,500).
"Instead of creating displays for a physical exhibition, entrants had to put together a slideshow/gallery of their work and record a 5-minute presentation for the new online format," said Sorensen, a senior theatre major. "As soon as I saw my name pop up, it felt like coming down from the top of a roller coaster in the best way possible."
"There was so much excitement during the festival and I was grateful just to continue to move forward in the rounds," said Chang, an MFA student in acting and Asian performance. "I had a ton of support from our department and I was just happy to represent UH."
Four Windward Community College students were recognized, including Manuel Moreno, who was one of nine students selected to participate in the Aspire Leadership Program, which helped him build skills to inspire the next generation of theatre leaders.
"We learned how to create our own hypothetical theatre company of our own and I learned exactly what goes into creating a theatre company that focuses on engaging Black, Indigenous and people of color," Moreno said. "I also learned about what values and mottos a theatre company needs to reach out to its community."
Windward CC Theatre Lecturer Taurie Kinoshita said, "Our students are all freshman—often competing against graduate students. We are overjoyed and so proud that they did so well at the festival! More than anything, we are so happy that they learned so much and got to see what other schools are doing."
KCACTF Region 8 was held online, February 10–13, and encompassed college and university theatre productions from Arizona, Central and Southern California, Guam, Hawaiʻi, Southern Nevada and Utah.
Design, Technology and Management Awards
Rachel Sorenson, UH Mānoa (lighting design, I'm Lot Lane (a solo effort))—regional winner, advancing to nationals in April
Jonah Bobilin, UH Mānoa (lighting design, Sueño)—regional runner up and presenter for two sessions of a workshop on lighting non-white skin which was well-attended and sparked fascinating conversations
Laura Nigon-Holmgren, UH Mānoa (scenic design, Sueño)—regional finalist and winner of the Smithsonian membership award
Irene Ryan Acting Scholarship Awards
More than 220 nominated theatre students competed for the award.
Christine Chang, UH Mānoa—regional runner up and recipient of the Summer Arts Scholarship Award ($1,500)
Kalā Müller, UH Mānoa—finalist alternate
Taylor Bogan, UH Mānoa—semi-finalist
Marilynn Bellinger, Windward CC—semi-finalist
Aspire Leadership Program
Nine students were selected from Region 8. The students received networking, mission statement, season-selection and funding tips in order to inspire the next generation of theatre leaders.
Manuel Moreno, Windward CC
Gerardo Rodriguez, Windward CC
KCACTF Region 8 Festival Dance Program
Six students were selected from Region 8.
Austin Yoshida, Windward CC
Invited Productions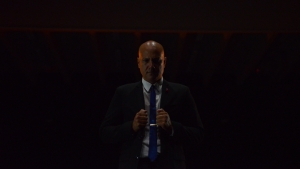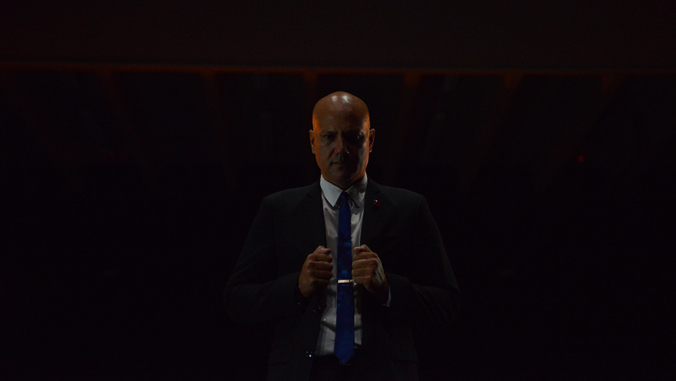 I'm Lot Lane (a solo effort), created by UH Mānoa MFA candidate Keola Simpson, received remarkable verbal responses from a panel of two national-level KCACTF representatives. The selection of productions advancing to the national finals in April has yet to be announced.
Oriental Faddah and Son, by Lee A. Tonouchi and directed by Kinoshita, received an overwhelmingly encouraging response and positive feedback from the panel. Kinoshita said that the Windward CC production was performed pre-COVID-19, and therefore, won't advance due to pandemic constraints.
Related UH News story:
This work is an example of UH Mānoa's goal of Excellence in Research: Advancing the Research and Creative Work Enterprise (PDF), one of four goals identified in the 2015–25 Strategic Plan (PDF), updated in December 2020.
—By Marc Arakaki