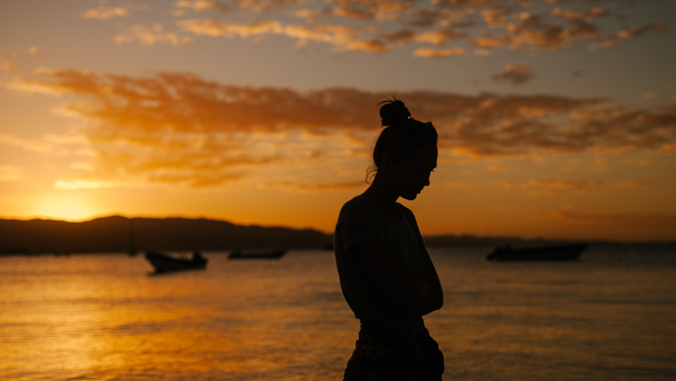 Starting March 30, University of Hawaiʻi at Mānoa Counseling and Student Development Center (CSDC) will provide UH Mānoa faculty, staff and students free access to an online program that can equip them with the knowledge and skills to recognize trauma or distress. Kognito At-Risk is a conversation simulation program which allows participants to practice challenging conversations at their own pace in a variety of virtual role-play scenarios.
Participants receive guidance from a virtual coach as they engage in role-play scenarios and choose how to respond to situations involving a distressed student or peer. The program is tailored to the UH Mānoa campus and provides users with local support services they can utilize.
"We are excited to offer Kognito, and believe it will be a great training opportunity for our students, staff and faculty to learn skills to help each other during these challenging times and beyond," said CSDC Director Allyson Tanouye.
Experts have found significant increases in mental health concerns among university students across the nation as a result of the pandemic. As more COVID-19 restrictions are lifted, students may encounter additional stressors as they adjust to changes in remote learning, return to campus, and reconnect with others. Throughout the last year, the CSDC has received requests from faculty and staff on how to help students that show signs of anxiety or depression.
Separate modules in the program are available for students, faculty and staff. At-Risk for Students allows students to practice conversations with a simulated friend in distress and develop a self-care plan, while At-Risk for Faculty and Staff allows faculty or staff members to practice conversations with simulated students in various levels of distress while occupying the role of a professor.
Kognito is a well-researched program, and data indicates its effectiveness for increasing support and referrals for students in university settings, particularly for those who might be at risk for experiencing excessive stress. The online program is available through CARES Act funding allocated to the CSDC. Upon completion, participants can request a follow-up workshop from the CSDC to debrief and address questions.
To access the Kognito simulation:
Create a new account
Use enrollment key: manoaemployee (if faculty/staff) or manoastudent (if student)
Follow the on-screen instructions
Choose your simulation and click "LAUNCH"
For more information go to the CSDC website.
More resources:
This is an example of UH Mānoa's goal of Enhancing Student Success, one of four goals identified in the 2015–25 Strategic Plan, updated in December 2020.