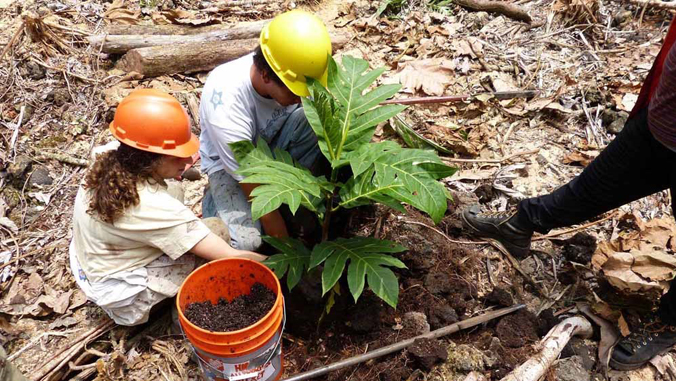 A University of Hawaiʻi at Hilo biology professor has been elected a 2021 fellow of the nation's largest organization of professional ecologists. Rebecca Ostertag, who has taught at UH Hilo since 2001, will earn the lifelong recognition from the Ecological Society of America (ESA). She has been integral in devising plans and conducting research to preserve the lowland wet forests of Hawaiʻi.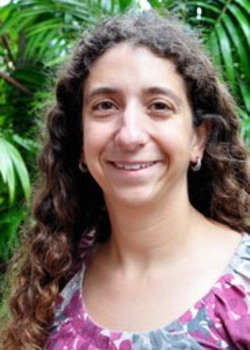 The ESA noted it elected Ostertag for her "outstanding intellectual leadership in the areas of tropical forest ecology and conservation and a deep commitment to mentoring and enhancing diversity in the next generation of ecologists."
Ostertag is the associate chair of the UH Hilo tropical conservation biology and environmental science program. She also teaches courses related to the environment, including ecology and conservation, biostatistics and field methods. Her area of specialization is in tropical forest ecology, examining questions relating to biological invasions, nutrient cycling, forest dynamics, climate and restoration. Ostertag's research carries a strong field component and involves integration of natural history, community structure and ecosystem dynamics.
"Dr. Ostertag exemplifies the role of teacher-scholar, engaging and mentoring students in ecology through coursework, mentorship and grant-funded opportunities while conducting a breadth of disciplinary research," said Vice Chancellor for Academic Affairs Kris Roney. "Her election by the ESA is testament to the reach of her leadership in all of these areas. She is an absolutely phenomenal colleague and professor, and this honor is well earned."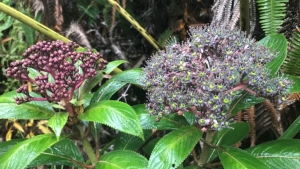 In 2013, Ostertag helped launch an all-out mission to save Hawaiʻi's native forests by creating "hybrid ecosystems." She guided a UH Hilo-led research group into lowland forests on Hawaiʻi Island to rip out invasive species and replace them with a combination of native and non-native plants, a proposed strategy to a disastrous problem.
Ostertag will be inducted by the ESA during a virtual awards ceremony in August. The organization established its fellows program in 2012 with the goal of honoring its members and supporting their competitiveness and advancement to leadership positions.
For more go to UH Hilo Stories.