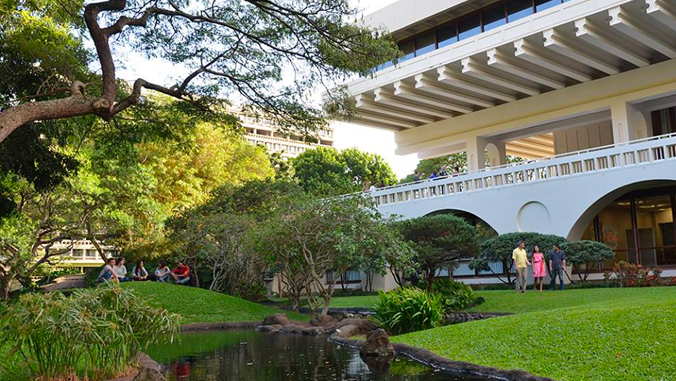 Richard R. Vuylsteke, East-West Center (EWC) president since January 2017, will step down at the end of his five-year contract. The EWC board has accepted Vuylsteke's decision and engaged the firm of Isaacson Miller to assist in the search for his successor.
"On behalf of the board, I want to express my deep gratitude to Richard for his dedicated leadership," said Jim Scott, chairman of the EWC Board of Governors. "Under his direction, the center has increased its funding, strengthened and modernized operations, and has ensured strong programming even through the pandemic. We are indebted to Richard for his important role in positioning the center for its next era of success and impact."
"I want to thank the Board of Governors for the opportunity to lead this terrific organization," said Vuylsteke. "It has been an honor and a pleasure to work with the EWC's outstanding staff, students, alumni and vast array of partners who make this institution such a strong force for positive interactions and constructive results across the U.S., Asia and the Pacific."
Vuylsteke plans to remain active in international relations and public service.