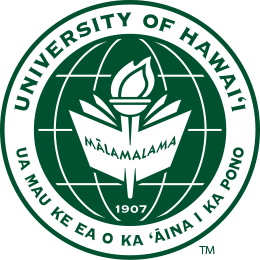 This message was shared with the students, faculty and staff of the University of Hawaiʻi Mānoa on April 29, 2021.
Aloha UH Mānoa ʻohana,
As you may have seen in local and national media reports, a group competing in a debate competition has been accused of making racist taunts to an opposing team from Morehouse College, a historically black college. We still do not have all of the facts of the incident yet, as the matter is being investigated by the Office of Student Conduct to determine if there were violations of the campus conduct code. The group of students is not officially part of any UH school or department or a registered student organization. The students had entered as an unaffiliated independent organization but did compete under our university's name. I am reaching out to the provost of Morehouse College promising a full investigation and expressing my hope that this incident will lead to a collaborative relationship between our schools.
We may be one of the most diverse campuses in the country, but we are not immune from racism or its impacts. Though I cannot yet speak to the specifics of this incident, I will say again, racism cannot and will not be tolerated at UH Mānoa. If racism is not confronted, there is no hope for peace and social justice. As I said in my January 18 campus message, there is difficult work ahead to turn that hope into reality; this work must be undertaken with self reflection and assessment. Please continue to engage with the activities and resources available through our Truth, Racial Healing and Transformation Campus Center and our Commission on Racism and Bias.
As provost, I am committed to social justice, truth, respect and decency. I ask all of you to stand with me and work to make our campus, our state and our world, a better place.
Mahalo nui loa,
Michael Bruno
UH Mānoa Provost