Every year, 10,000 people in Hawaiʻi will be diagnosed with a skin cancer. As the most common type of cancer in the U.S., skin cancer affects at least one out of every five adults within their lifespan. With summer quickly approaching, many of us will begin to spend more time in the sun. Skin cancer experts at the University of Hawaiʻi Cancer Center and members of the Hawaiʻi Skin Cancer Coalition (HSCC) are helping to educate the public on skin cancer and skin cancer prevention to help lower skin cancer incidence and mortality throughout the state.
"Skin cancers are the most common and most preventable type of cancer," said UH Cancer Center Researcher Kevin Cassel. "Ultraviolet radiation from the sun is a major risk factor for skin cancers—especially in Hawaiʻi. Our close proximity to the equator means our sun rays are more direct, which puts Hawaiʻi residents at year-round risk for skin cancers."
Types of skin cancer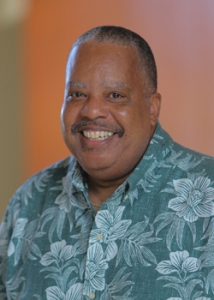 There are three major types of skin cancer. Basal cell and squamous cell, which occur in the base and upper layers of the skin, are more easily treated when detected early. Melanomas, which occur in the cells that give skin its pigment, are more aggressive as they have a tendency to quickly spread to other areas. In Hawaiʻi, approximately 400 cases of melanoma are diagnosed each year.
"Our studies have found that adolescents and young adults in Hawaiʻi are not aware of their risk for skin cancer. In addition, multiethnic and multi-complexion populations may underestimate their risk for skin cancer with the belief that those with darker complexions have a lower risk for the disease," Cassel said.
Cassel's studies increase awareness about the importance of protecting the skin. "Through our collaboration with the HSCC, we hope to help people better understand and reduce their risk, and as a result, lower the incidence of skin cancer," he said.
Skin cancer prevention
UH Cancer Center researchers advise that there are a number of measures to reduce skin cancer risks by incorporating sun protective practices within your daily routine.
The sun is brightest between 10 a.m. and 4 p.m., therefore, it is best to seek shade during these peak times. Try to avoid tanning and getting sunburned, and do not use UV tanning beds. In addition to wearing a broad-spectrum sunscreen with an SPF of 30 or higher every day, cover up with UV-protective clothing, a wide-brimmed hat and UV-blocking sunglasses. During extended outdoor activity, apply sunscreen with an SPF of 30 or higher 30 minutes before going outside and reapply every 2 hours. Examine your skin each month for any unusual red patches or moles, and see a dermatologist at least once a year for a professional exam.
For more information, go to the UH Cancer Center website.
This effort is an example of UH Mānoa's goal of Excellence in Research: Advancing the Research and Creative Work Enterprise (PDF), one of four goals identified in the 2015–25 Strategic Plan (PDF), updated in December 2020.