All wireless communications—including mobile, satellite, cellular and WiFi—utilize a protocol birthed in the University of Hawaiʻi at Mānoa College of Engineering in June 1971. That technology to establish an initial link called ALOHAnet celebrates its 50th anniversary this month.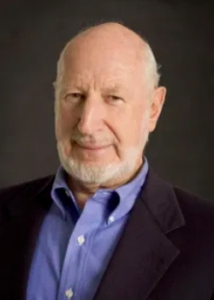 The late Norman Abramson, one of the original founders of ALOHAnet, who served as a professor of electrical engineering and chair of the Information and Computer Sciences Department, said in October 2020, "Whenever you pick up your telephone and make a phone call or use some other applications from that telephone, the very first thing you do is a packet comes from that telephone and the packet says 'Aloha.'"
ALOHAnet symposium
The College of Engineering is hosting a virtual ALOHAnet symposium on Wednesday, June 16, 8 a.m.–1 p.m., Hawaiʻi Standard Time. The event is free and open to the public.
Visit the College of Engineering website for more details and to register.
The symposium will feature introductory remarks, followed by keynote presentations, one of which will honor Abramson. There will be three panel sessions focusing on the impact of ALOHAnet.
Impact on tech industry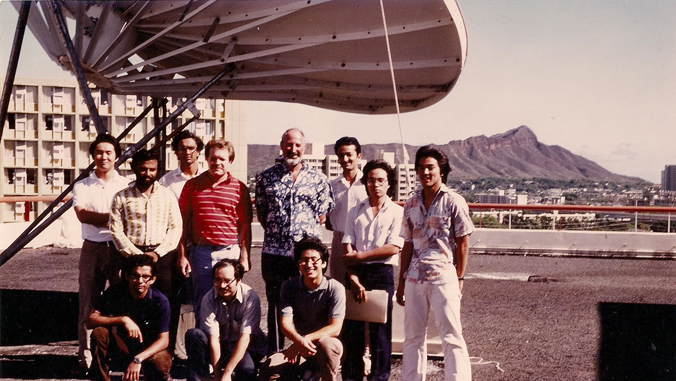 One of the panels will be on ALOHAnet's impact on the tech industry, which will be moderated by Monisha Ghosh, Federal Communications Commission chief technology officer; Bob Metcalfe, University of Texas professor of innovation; and UH Mānoa College of Engineering alumni Charlie Bass (chairman, Socket Mobile, Inc.) and Ram Chandran (vice president, Anacom Inc.). All four speakers will share their experiences of using the ALOHAnet protocol in their work.
"Sometimes the simplest ideas go the farthest and have the most impact, and so it is with ALOHA: transmit, wait for an acknowledgment and retransmit if the acknowledgement wasn't received. The basic protocol still forms the heart of many communication systems today, including WiFi," Ghosh said.
Chandran added, "This project introduced Random Access Protocols to the computing world and ushered in the era of modern data networking. Norm also proposed and mathematically analyzed the ALOHA Channel protocol. His landmark paper in 1970 opened a floodgate of research in this area that has continued to this day. Today, ALOHAnet is considered the 'first modern data network.'"
Metcalfe developed Ethernet—a method of connecting computers through a local area network—with David Boggs in the early 1970s. Metcalfe read a paper Abramson wrote on ALOHAnet and spent a month in Hawaiʻi learning directly from Abramson.
"Norm introduced randomized retransmissions as a shared channel access method. I followed up with Norm, and he very kindly invited me to spend a month with him in Hawaiʻi studying ALOHAnet," Metcalfe said. "I did some math based on Norm's math and managed finally to get my PhD from Harvard. David Boggs and I then started moving Norm's randomized retransmissions from the ALOHAnet WAN to the Ethernet LAN."
This work is an example of UH Mānoa's goal of Excellence in Research: Advancing the Research and Creative Work Enterprise (PDF), one of four goals identified in the 2015–25 Strategic Plan (PDF), updated in December 2020.
—By Marc Arakaki