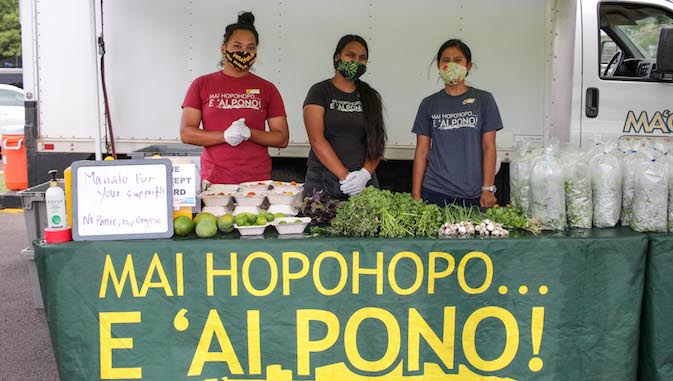 The University of Hawaiʻi will receive $999,994 to advance its efforts to establish a Center for Indigenous Innovation and Health Equity (CIIHE) to leverage Indigenous innovation (the restoration of ancestral practices to solve contemporary problems) to improve health equity among Native Hawaiian and Pacific Islander (NHPI) communities. The federal funding from the U.S. Department of Health and Human Services (HHS) was made possible thanks to a provision authored by U.S. Senator Brian Schatz, chairman of the Senate Committee on Indian Affairs, in the December 2020 spending bill.
"This new funding will help UH partner with HHS on its new Indigenous health center, giving researchers and policymakers more resources to better understand and directly address the health disparities the Native Hawaiian and Pacific Islander communities face," said Schatz.
Highlighting, restoring traditional practices
The new HHS Center for Indigenous Innovation and Health Equity seeks to highlight, research and scale traditional practices—such as kalo farming, traditional dance or eating traditional foods—that may have significant positive impacts on health for NHPI, American Indian and Alaska Native populations nationally. The UH center will lead efforts, including research, education, service and policy development, and the development of potential opportunities for direct community investment related to identifying Indigenous innovations with potential for significant health equity implications in NHPI populations. An additional award will focus on American Indian and Alaska Native populations.
The vision for a Center for Indigenous Innovation and Health Equity was originally developed as a partnership between Kamuela Enos, director of the UH System Office of Indigenous Innovation and principal investigator of the project, and Aimee Malia Grace, director of the UH System Office of Strategic Health Initiatives, lead for the UHealthy Hawaiʻi Initiative and project co-principal investigator. Both Enos and Grace are in the Office of the UH System Vice President for Research and Innovation, and also partnered with Valarie Blue Bird Jernigan, executive director of the Center for Indigenous Health Research and Policy at Oklahoma State University, in envisioning this new HHS center.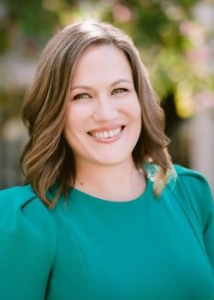 "Pre-contact Indigenous societies were optimized for calibrating the needs of human society within the natural system in which they were embedded. Strong arguments have been made on the cultural loss and the severance of Indigenous peoples from their traditional and collaborative practices, which are key contributors to the highly significant health disparities we see today among NHPI and other native communities," said Enos. "We hope to reframe 'innovation' as the restoration of these practices in a contemporary context, using UH's incredible cadre of indigenous researchers to highlight the efficacy and impact of these practices, and supporting their perpetuation and scaling,".
Through the shared framework developed by creating an ʻaelike (agreement) among its core members, CIIHE seeks to better understand where Indigenous innovation is occurring for NHPI populations through a landscape and resource analysis. CIIHE also plans to conduct a community-sourced gaps analysis to understand barriers to advancing Indigenous innovation for health equity. Findings will help build community capacity in multiple sectors to shift the ecosystem towards better valuation and adoption of Indigenous innovation as strategies to address persistent health disparities.
​​The CIIHE leadership team is composed of Enos, Grace, Alika Maunakea (UH Mānoa John A. Burns School of Medicine Department of Anatomy, Biochemistry and Physiology, associate professor leading indigenous-informed biomedical research underlying health disparities); Brant Hiʻikua Chillingworth (senior program officer at the Hauʻoli Mau Loa Foundation, a private foundation assisting a network of ʻāina-based organizations); and Shelley Soong (John A. Burns School of Medicine Department of Native Hawaiian Health, interim director of community engagement). Other core partners include MAʻO Farms and Chaminade University.
"Together, we seek to work with the Office of Minority Health in the U.S. Department of Health and Human Services, as well as the center's arm focused on American Indian and Alaska Native populations, to advance Indigenous innovation as a tool championed by the federal government to improve health equity for these impacted populations," said Grace.