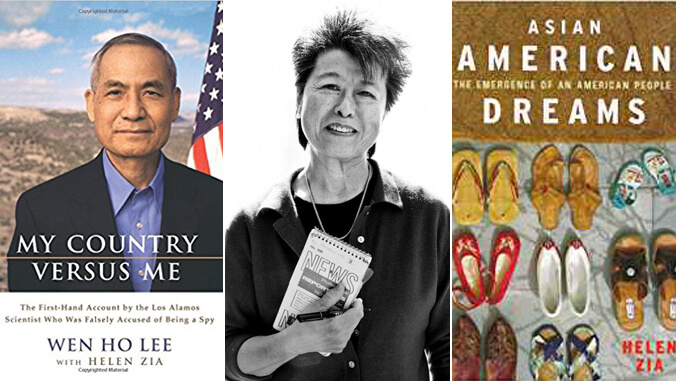 Powerful and influential activist, author and journalist Helen Zia will be in residency at the University of Hawaiʻi at Mānoa during the first six weeks of the spring semester as the Dan and Maggie Inouye Distinguished Chair in Democratic Ideals.
The daughter of immigrants from China, Zia was a member of the first class that included women to graduate Princeton University. She worked as a construction worker, an autoworker and a community organizer. She became an outspoken advocate on issues ranging from human rights and peace to Asian Americans, women and the LGBTQ+ community.
During her residency at UH Mānoa from January 10 to February 20, Zia will co-teach AMST 442: Social Movements and will also interact with students and faculty in ethnic studies, journalism and women, gender and sexuality studies as well as American studies and William S. Richardson School of Law. Zia will be delivering her keynote address, "Transforming the 'Other' to 'Us': The Power of Unity and Re-Envisioning America," on February 3 at 5 p.m. The virtual keynote address is free and open to the public. Viewers must pre-register online.
Zia played an instrumental role in bringing federal civil rights charges against the perpetrators of the 1982 murder of Chinese American Vincent Chin. The case became a catalyst for the broad mobilization of the Asian American community and the movement against hate violence. Zia is featured in Who Killed Vincent Chin?, a documentary film about the case and its implications.
Zia was the executive editor of Ms. Magazine from 1989 to 1992 and a founding board co-chair of the Women's Media Center. Her first book, Asian American Dreams: The Emergence of an American People was published in 2000, and she also co-authored My Country Versus Me with Wen Ho Lee, the Los Alamos scientist falsely accused of being a spy for China. She has received numerous awards for her ground-breaking articles, essays and reviews on a range of issues.
In 2019, Zia published Last Boat out of Shanghai: The Epic Story of the Chinese Who Fled Mao's Revolution, which traces the lives of migrants and refugees from Shanghai based on extensive archival research and interviews with more than a hundred survivors of the exodus.
"Zia is a trailblazer who has consistently fought with and for marginalized people and communities. Learning from and interacting with her will be an incredible opportunity for the UH community," said Vernadette Gonzalez, professor of American studies and the director of the Honors Program.
This event is an example of UH Mānoa's goal of Enhancing Student Success (PDF), one of four goals identified in the 2015–25 Strategic Plan (PDF), updated in December 2020.