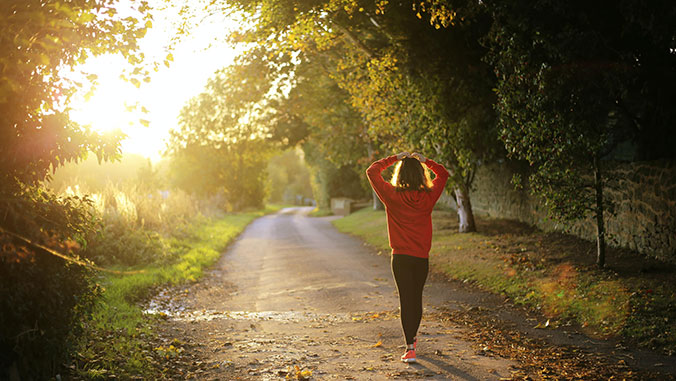 For the past several years, students from the University of Hawaiʻi at Mānoa's Office of Public Health Studies (OPHS) and Mental Health America of Hawaiʻi (MHAH) have benefited from their ongoing relationship to positively impact local communities through new approaches and research.
MHAH has been leading mental health education, advocacy, service and access to care for more than 75 years, with a focus on enhancing mental wellness for Hawaiʻi's communities. OPHS has had six bachelor's degree students and one master's in public health student placed at MHAH since the beginning of the COVID-19 pandemic, and many more since their partnership dating back to before 2017.
While there, bachelor's students conducted their Applied Learning Experience (APLE), which is designed to allow students to execute an independent, supervised, applied learning project (100–120 hours), a part of the public health undergraduate capstone experience. Master's-level students complete a 240-hour practicum focused on a collaborative project within their chosen specialization.
"Being able to work with students keeps the learning curve fresh for MHAH staff. We get to see new approaches and to discuss current research with students who will become providers and leaders in our community," said Melissa Gass, MHAH program director. "The students have each brought their knowledge, experience and interests to MHAH, allowing us to grow and learn as well. They continue to help us build more tools for our community every day. They also help expand our small staff and reach to our community. We are able to make a greater impact through all they do."
"Each of the students have been very dependable, consistent and made our jobs easier. The students had an opportunity to expand their professional reach, make contacts with potential future employers, as well as learn different skills and techniques around mental health resilience," said Bryan L. Talisayan, MHAH executive director. "An organization that offers learning opportunities always wins through the relationships created and through the reciprocal nature of mentorship. What we hope for all of our students is that they gain a well-rounded experience that includes program development, education and advocacy."
Student experiences
Nicholas Bill Bongcaron, a public health bachelor's student, focused his APLE project on collegiate mental health. Bongcaron is working to promote the conversation and welcome the topic of mental health among college students, who are trying to figure out their careers while learning independence as adults. Bongcaron is currently with MHAH and was offered a permanent position once he completes his APLE.
"​​This was my first internship, and I'm thankful to be working with my team at MHAH. They really welcomed me although I lacked experience and I'm hopeful that I can continue working with them," Bongcaron said.
Rachel Yoshida is a master of public health (MPH) student who is specializing in epidemiology. For her MPH practicum at MHAH, Yoshida is working on developing a statewide mental health assessment for Hawaiʻi by researching demographic information and questions, structuring a dissemination plan, and creating a budget for assessment creation and data review. Yoshida hopes her practicum will allow MHAH to better grasp the mental health needs in the community and improve the gaps in care.
"I'm grateful to have the opportunity to work with passionate individuals with unique experiences who create amazing programs and seminars that spread knowledge and information to the public to increase mental health awareness," Yoshida said. "Working with MHAH has allowed me to be part of many exciting programs and learn about what is being done in Hawaiʻi to improve access and services for mental health care."
Madeline Alvarez recently graduated with her bachelor's of arts in public health. She expressed that her time at MHAH was a place that she always felt heard and could freely communicate her ideas. Her APLE project was focused on integrating art and mental wellness for kids. Alvarez created a fun and easy art project to connect children to the environment and nature.
"MHAH has inspired me to pay attention to my personal mental wellness journey. I feel that being placed there truly helped me broaden my horizon for future potential careers. I'm very thankful I had the opportunity to work with this organization and I'm looking forward to using what I learned wherever I go in life," Alvarez said.
Students agreed that having their APLE at MHAH enhanced their overall interest in public health, as well as inspired them to continue expanding their knowledge so that they can make positive changes on Hawaiʻi's community.
The Office of Public Health Studies is housed in the Thompson School of Social Work & Public Health.
Resources available
If you or someone you know is experiencing a crisis or is in need of treatment and recovery, call the Hawaiʻi CARES line at (808) 832-3100 or toll-free 1-800-753-6879. On July 16, 2022, a brand new three-digit dialing code (988) was released. It will route callers to the National Suicide Prevention Lifeline. Please share this information with your loved ones.