Pressing concerns connected to wai (water) access and sustainability in Hawaiʻi will take the spotlight in the launch of a new series of forums at the University of Hawaiʻi at Mānoa. The Piʻo Summit: Wai Sovereignty and Justice on Thursday, December 15, spearheaded by UH Mānoa Professor Kamanamaikalani Beamer from the Kamakakūokalani Center for Hawaiian Studies in the Hawaiʻinuiākea School of Hawaiian Knowledge and the William S. Richardson School of Law, will bring together esteemed community leaders and advocates to discuss advancing the protection of ʻāina (land) and wai through policy and law.
"We created these Piʻo Summits to highlight the pressing issues of our time. Hawaiʻi is in a crisis where we need courageous leadership and ancestral innovation to solve the problems of our times," said Beamer, who is the Dana Naone Hall Endowed Chair in Hawaiian Studies, Literature and the Environment at Hawaiʻinuiākea. "Our Piʻo Summit will highlight incredible community leaders who are advancing aloha ʻāina and caring for our precious wai, and host for the first time in Hawaiʻi Dr. Cornel West, one of the greatest philosophers and truth speakers of our times."
Wai sovereignty and justice
On December 15, the first summit will be held at Imin International Conference Center at the East-West Center from noon–4:30 p.m. and feature two panels. The first will include aloha ʻāina leaders and practitioners from loko iʻa (fishponds), loʻi kalo (taro patches) and wai advocates focusing on the significant role wai has in feeding Hawaiʻi's communities. The second panel will feature individuals who are at the forefront of the Shut Down Red Hill movement and discuss pressing issues water sources and communities currently face.
Wai,

ʻAi

and

Iʻa

, 12:30–2 p.m.

Keliʻi

Kotubetey (Paepae o

Heʻeia

), Hōkūao Pellegrino (Hui O Nā Wai

ʻEhā

), Tiare Lawrence (Ka Malu o Kahālāwai), Kanekoa Kukea-Shultz (

Kākoʻo

ʻŌiwi

), Stacy Sproat-Beck (Waipā Foundation) and Hanohano Naehu (Hui o Kuapā)
Wai and Red Hill, 2:15–3:15 p.m. UH Mānoa Professor Kapua Sproat (Ka Huli Ao), Ernie Lau (Board of Water Supply), Wayne Tanaka (Sierra Club of

Hawaiʻi

) and Camille Kalama (

Kaʻohewai

)
Special keynote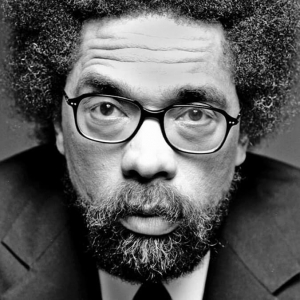 Renowned philosopher, political activist, public intellectual and author Cornel West will headline a moderated keynote discussion following the summit at Kennedy Theatre 5–7 p.m. West will speak on imperialism and the occupation of Hawaiʻi, while placing the islands within the context of peoples' movements for liberation and justice across the world.
"Dr. Cornel West has been one of the most influential thinkers of our time when it comes to race, social justice, economic justice, and the liberation of oppressed peoples and occupied nations," Beamer said. "He is a globally recognized philosopher and progessive activist for human rights. He is one of the most impressive speakers and academics one can witness."
The conference will be available via livestream, noon–4:30 p.m. and then 5–7 p.m.
The Piʻo Summit will be held annually and embody themes highlighting aloha ʻāina and sustainability, and how to advance local policy issues as well as increase collaboration. The summit is hosted by Pōʻai Ke Aloha ʻĀina, a project of the Dana Naone Hall chair, which aims to elevate aloha ʻāina practices within our community.
Event sponsors include the UH Mānoa Truth, Racial Healing and Transformation Campus Center, Native Hawaiian Student Services, Hawaiʻinuiākea School of Hawaiian Knowledge, Hawaiian Theatre Program, Hawaiʻi Alliance for Progessive Action (HAPA), Council for Native Hawaiian Advancement, ʻĀina Aloha Economic Futures, Kanaeokana and Sierra Club of Hawaiʻi.