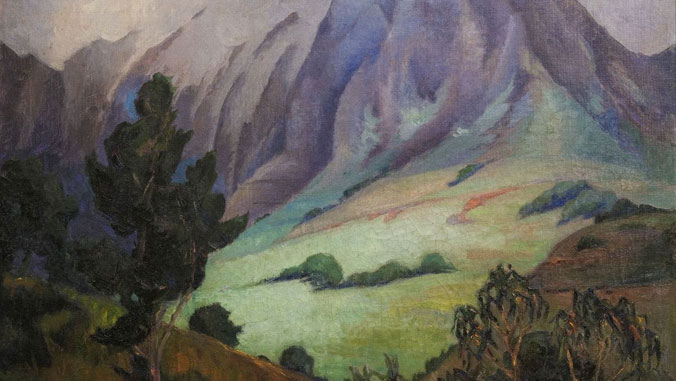 The University of Hawaiʻi at Mānoa John Young Museum of Art will showcase the Jean Charlot as Critic: Art in Hawaiʻi, 1950–1970 exhibit from August 27 to December 3.
Jean Charlot is best known as a painter and educator, and the exhibition focuses on the local art he wrote about for the Honolulu Star-Bulletin.
Charlot's account provides some of the only written record of Honolulu's emergent art scene during the decades following World War II. Many of the artists he wrote about would comprise the first edition of the iconic Artists of Hawaiʻi (1974), including Isami Doi, Kenneth Bushnell, Juliette May Fraser, Sueko Kimura, Ben Norris, Louis Pohl, Shirley Russell, Tadashi Sato, Edward Stasack and Tseng Yu-Ho.
Charlot moved to Honolulu in 1949 and for 17 years served as a professor of art at UH Mānoa. He remains one of the department's most significant and illustrious faculty members.
This exhibition will honor Charlot and is curated by Maika Pollack, director and chief curator of the John Young Museum and University Galleries.
The admission for the exhibit is free and open to the public, Wednesday through Sunday from noon to 4 p.m.
To learn more about the exhibit visit the John Young Museum of Art website.