National Accreditation Renewed for UHSM

On June 2017, University Health Services Mānoa achieved continuing accreditation by the Accreditation Association for Ambulatory Health Care (AAAHC).
Accreditation involves an extensive on-site, peer-based survey of facilities and services and passing a series of nationally recognized standards for the provision of quality health care. UHSM received a three-year accreditation, the highest level granted by the AAAHC.
Related Links
News and Events
UPCOMING EVENTS
NEWS AND UPDATES
UH Mānoa Is A Smoke-Free Campus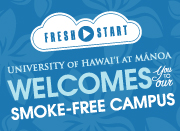 The University of Hawaii at Mānoa is a Smoke-Free Campus. Learn more by visiting the Smoke-Free Campus website
. You'll find helpful information on cessation resources, frequently asked questions, and tools/tips to quit smoking.
Medical Advice Line for after-hour medical concerns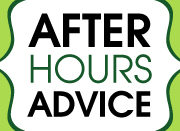 Did you know that University Health Services provides a medical advice line when our clinic is closed? If you have an after-hours medical concern, please call (808) 956-8965 to speak with a medical professional.
Visit UHSM's Patient Access Portal to manage your health care
Need to manage your health care? Try visiting UHSM's online Patient Access Portal at: http://healthservices.hawaii.edu.
The University Health Services Mānoa Patient Access Portal allows you 24/7 access to manage your health care. You will be able to:
Receive and send secure emails to the UHSM staff
Schedule appointments & View your visit history
View your Account Summary (billing statements)
View and print your immunizations administered by the University Health Services Mānoa
Check out Student Health 101

Take 10 minutes out of your day and check out the latest issue of Student Health 101, the online magazine just for UHM students.
Read this month's issue online at: http://readsh101.com/manoa.html