National Accreditation Renewed for UHSM

On February 2021, University Health Services Mānoa achieved continuing accreditation by the Accreditation Association for Ambulatory Health Care (AAAHC).
Accreditation involves an extensive on-site, peer-based survey of facilities and services and passing a series of nationally recognized standards for the provision of quality health care. UHSM received a three-year accreditation, the highest level granted by the AAAHC.
Related Links
News and Events
UPCOMING EVENTS
NEWS AND UPDATES

COVID-19 Information & Updates
Keep up with the latest COVID-19 guidelines by visiting https://www.hawaii.edu/covid19/

, and explore frequently asked questions at https://manoa.hawaii.edu/moving-forward/

.
For ongoing community vaccination sites, please visit https://www.oneoahu.org/find-vaccine

.
You may also email your COVID-19 related questions to uhsm.covid@hawaii.edu

Masks Required While Inside the Clinic
Face masks or other appropriate face coverings are still required while inside the clinic. Please continue to practice safe social distancing. Mahalo for your cooperation and understanding.


Fight the Flu - Get a Flu Vaccine Available at UHSM
UH Mānoa Students, Faculty, and Staff: We encourage you to come to the University Health Services Mānoa to get your annual flu vaccination.
Flu shots are available by appointment, Tuesday through Friday, 8:30 AM to 3:30 PM. We are located across Kennedy Theater at 1710 East West Road.
We accept payment from participating health insurance companies. If your insurance does not cover flu shots, or you do not have insurance, the charge will be $15 (for UH Mānoa Students) or $40 (for UH Faculty and Staff).
Call (808) 956-8965 if you have questions, or go to our Patient Access Portal

to web-book an immunization visit. We look forward to serving you, and we hope you have a healthy semester.

Telehealth Appointments Now Available
Call (808) 956-8965 to schedule a telehealth appointment with a University Health Services medical provider. Telehealth is a medical visit, appropriate charges will apply.
Medical Advice Line for after-hour medical concerns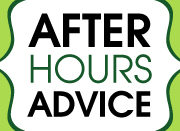 Did you know that University Health Services provides a medical advice line when our clinic is closed? If you have an after-hours medical concern, please call (808) 956-8965 to speak with a medical professional.
UHSM's Patient Access Portal: Manage your health care
Did you know that you could schedule your own appointments? It's easy! Use your computer, smartphone, or other electronic device and log-in to our Patient Access Portal with your UH username and password at https://healthservices.hawaii.edu

.
The University Health Services Mānoa Patient Access Portal allows you around the clock access to manage your health care. You are able to:
Schedule appointments & view your visit notes
Receive and send secure emails to the UHSM staff
View your Account Summary (billing statements)
View and print your immunizations received at University Health Services Mānoa
Check out Student Health 101

Take 10 minutes out of your day and check out the latest issue of Student Health 101, the online magazine just for UHM students.
Read this month's issue online at: http://readsh101.com/manoa.html

.