Assistive Software

Dragon NaturallySpeaking allows you to create, edit, and revise documents and e-mail and navigate the Web, all by voice. Just speak into a microphone, and your words appear in letters, reports, e-mails and virtually all Windows-based applications. Dragon NaturallySpeaking makes it easy to edit and format text-even change fonts, colors, and sizes-by voice. Insert phrases and paragraphs with only a few words. Listen to text and e-mail read aloud by replaying your recorded speech.
---

JAWS for Windows works with your PC's software. Its internal software speech synthesizer works with sound card to read information from the screen aloud. JAWS also to refreshable Braille displays, A training tutorial is included.
---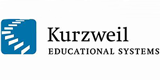 Kurzweil 1000 is a scanning, reading and writing software program for use by people who are blind or visually impaired. The software works on a personal computer in conjunction with a flatbed scanner and synthetic speech. Scanned text is converted into speech.
---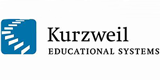 Kurzweil 3000 is a software that helps people with reading or learning difficulties increase their reading speed and comprehension. Kurzweil 3000 can read virtually any scanned document or other electronic file on your computer or the Internet, using a high quality synthetic speech. Words are also highlighted in a contrasting color to the reading unit making tracking easier. New or unfamiliar words can be defined using Kurzweil 3000's electronic dictionary, or broken down into syllables using the syllabification tool.
---
Write:OutLoud simplifies the writing process by reading each word out loud as students write. Consistent auditory feedback reduces the physical effort of writing and lets students use a minimum of keystrokes. The program also reads any electronic text, so students can research and present reports in class.
---
ZoomText is a magnification and reading software. With its easy to use features, ZoomText makes computers accessible and friendly to low-vision users.
---
Article and additional resources on technology for visual impairments by Affordable Colleges Online.