Fall 2022
Pandu Y. Wirabuana, Graduate student, Natural Environment and Resource Management
English is the third language in my country after Javanaise and Bahasa. Thus, it is highly difficult for me to use in daily conversations.  When starting my first semester at UH Manoa, I was struggling to study in class. It was difficult to understand what the professor explained to me and to finish my homework.
Fortunately, the Graduate Chair recommended taking ELI class. Studying English with ELI provided me with better skills and significantly improved my English ability.
Alice Choi, MA, Music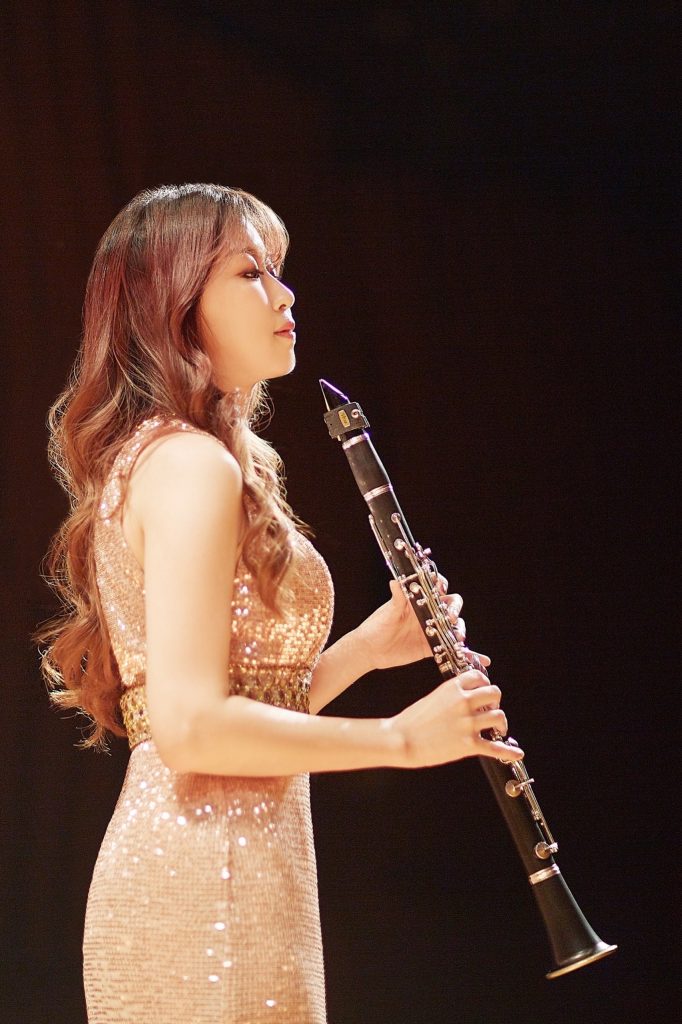 After finishing my first semester… I have gained confidence in English!
I took two ELI classes, which were Listening & Speaking and Writing. At the beginning of the class, I thought it was annoying because I had to take these classes on top of my masters program schedule.
But by the middle of the semester, I understood why I had to take these courses. Most masters programs need research, presentation, and essays. I haven't done anything like that in my life before.
While I was in ELI class, instructors helped me and led me to learn how to write essays, make a presentation, and have discussions with friends.
I cannot imagine how I would continue my graduate school without this education. I am already looking forward to taking the next level of ELI class and I believe these courses will help prepare me for graduation and my life in America!
YiTing (Betty) Liu, MA, Communicology
The ELI class helped me to overcome the nervousness of speaking English, to make the most of various skills to finish academic events, and to get in with plenty of friends.
It's my first-time studying abroad. As a non-native speaker, talking with strangers in an unfamiliar situation makes me feel stressed. Thankfully, I met the best English teacher at ELI 80. My instructor was good at lighting the atmosphere via in-class activities. She always encouraged me to talk more about daily life and studies. Her class was a great comfort for my soul.
All of the learning materials were practical. I could immediately apply my learning outcomes in another course. I also had lots of fun with the ELI coffee workshop and study groups. We hung out and shared all kinds of interesting things in English. Thanks to ELI! My UH Manoa life became more colorful.
Yuki Kawahara, Undergraduate student
My ELI 80 teacher was very kind, supportive, and energetic. It was very enjoyable and useful to learn English here.
Plus, I made friends in my class. We always encouraged each other, we worked together, and I met some of my best friends at ELI. Learning the same things as somebody else gave me the strength to do my best.
I was very worried whether my English skill improved or not during the semester, but I could find a decent improvement in my English skills at the end of the semester.
I truly appreciate that ELI gave me a great place to learn, to gain confidence, and to meet friends.
Previous Testimonials
English! It was my enemy for a long, long time. I was wrestling with the enemy, but the outcome was not good, and I wanted to give up this patient game. I was tired.
But one day I had to play the game again as a student at UHM. I was fearful once again, because I had never defeated my enemy…
But I eventually won my wrestling match with English (which is no longer my enemy) thanks to the allied army of ELI teachers. They are very friendly and excellent strategists who know how to overcome the many barriers that most international students have in learning English.
Since I graduated from the ELI, I still keep in touch with the ELI teachers. Whenever I ask them to help me out, they happily do so. For example, they let me know useful websites which show how to improve my English skills. I really appreciate that. If you have the same fear as I had, knock at the door of the ELI.
---
I took two ELI courses: ELI 82, Advanced ESL Reading, and ELI 73, Writing for Foreign Students. They turned out to be very helpful for my core courses which had a lot of readings packed with unfamiliar vocabulary. Various strategies were introduced during the reading course which really helped me handle the massive amounts of reading with ease. Most of the strategies worked well for me. I have also learned a great deal of vocabulary that is crucial for my academic field. I not only learned the meaning of the words, but also the way of using them correctly.
More importantly, The ELI gave me exposure to international students from many countries. There were so many things I have learned from my peers! Through learning about my peers' interests, fields of study, and cultures, I discovered many things to a depth that I have never known before. We did a lot of group activities, such as discussions and sharing ideas on particular topics that were chosen by team members based on individuals' interests. Because of this, we gradually built friendships, and some of us still keep in touch.
Lastly, the ELI instructors were really eager to help the students with all the problems that arose throughout the courses. Their dedication alone served to teach us many unspoken lessons that many will carry with us as we progress in life.
---
I highly appreciate the ELI. The program is carefully designed to help international students step by step in adapting to the new learning environment. In class, students not only improve their English reading, listening comprehension and writing skills, but also other advanced academic skills such as presentation, participative discussion, active reading and writing. The assignments in writing (citation, quotation, free writing, literature reviews), listening and speaking (presentation, free speaking) and reading (fast reading, comprehensive reading, speed reading) are effective practical exercises which have helped me to be aware of my weak points which I should work to improve, and have also emphasized my strengths.
I am particularly grateful to my instructors who are enthusiastic, knowledgeable and skillful at English teaching. They provided me essential guidance on academic English skills that substantially helped me progress in my graduate classes. Students are all also welcome to drop in either by appointment or casually, to the instructors' office to consult on their assignments or related activities. I have been progressively equipped with new life skills, and I am sure these will further accumulate—thanks to the ELI.
I would like to convey to the ELI program my sincere thanks for the very well-organized and useful English classes.
---