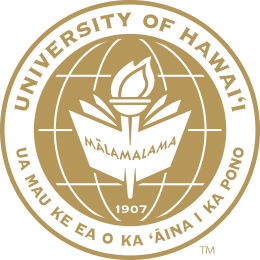 University of Hawaiʻi employees can now receive their W-2 Wage and Tax Statement electronically for the upcoming tax season.
The benefits to receiving W-2 statements electronically include:
Access to W-2 statements earlier than the traditional paper process.
Eliminates the chance of W-2 statements getting lost or misdirected.
Employees can retrieve their W-2 statements 24 hours a day/7 days a week as long as they have an active status or within 120 days of their termination effective date.
Employees can print multiple copies at their convenience.
Employees are contributing to cost savings (e.g. forms, envelopes, postage, duplicate copy fee, etc.).
W-2 statements will remain online for multiple years (beginning with calendar year 2018).
To receive W-2 statements electronically, employees should log into the Employee Self Service website. Once logged in, employees can click on "W-2/W-2c Consent." The Consent Form page will display a statement about the form, the current consent status, and a checkbox to consent to receive an electronic form. By default, the box to consent to electronic W-2 and W-2c forms will be unchecked. Checking the box and clicking "Submit" provides consent to receive an electronic W-2 form. A confirmation page will appear indicating that the submission was successful.
The last day to consent to an electronic W-2 statement is Monday, December 30, 2019. If an employee terminates, their consent will be revoked and their W-2 statement will be received in the paper format.
If there are any questions, email the payroll office at payroll@hawaii.edu.