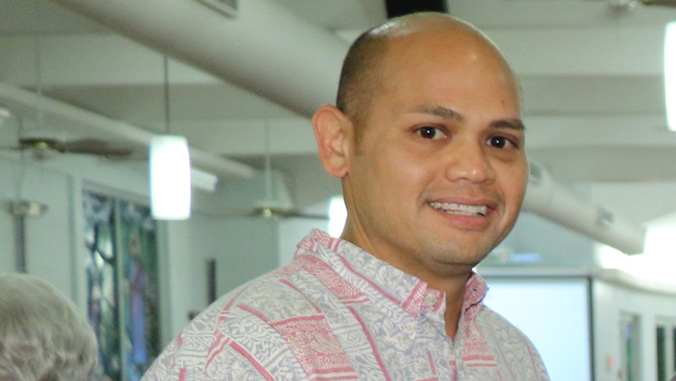 Keola Kalani, a University of Hawaiʻi at Mānoa graduate, received a "Grow Our Own Teachers Initiative" tuition stipend, a partnership between the College of Education and the Hawaiʻi State Department of Education. Kalani is pursuing a post-baccalaureate certificate in secondary teacher education while teaching Hawaiian language, history, culture and hula at ʻAiea High School, his alma mater.
The "Grow Our Own Teachers Initiative" gives future educators an opportunity to qualify for stipends in Hawaiʻi Department of Education content areas.
Kalani chose to enter the College of Education's "Grow Our Own" initiative to solidify his vocation as an educator of Hawaiian language and hula. The tuition stipend was not a deciding factor for Kalani when it came to pursuing his post-baccalaureate certificate, but it came when he least expected it and he is forever grateful.
"I realized after I discerned the Catholic priesthood for a year and three months that I was being called to become an educator, not a Catholic priest," Kalani explains. "My discernment process helped me to clearly see and understand what my vocation in this life is and what it is not. My realization of my vocation as an educator was solidified after my grandmother, Betty Kalani, passed away in 2017."