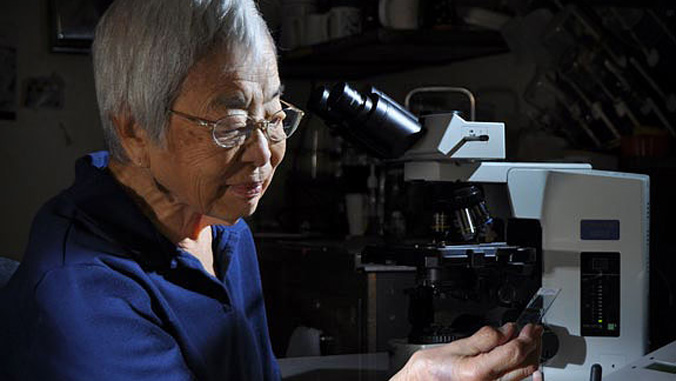 The "First Lady of Limu," the late University of Hawaiʻi at Mānoa Ethnobotany Professor Emerita Isabella Aiona Abbott, has been named to Amy Poehler's Smart Girls #20for2020 list for extraordinary achievements by women.
The world-renowned taxonomist did pioneering work with seaweeds. UH's Mālamalama magazine featured her in 2010, shortly before Abbot passed away:
"Considered the foremost expert on central-Pacific algae, with more than 100 research papers and numerous books to her credit, Abbott has amassed a long list of honors.
She received the 1997 National Academy of Sciences Gilbert Morgan Smith Medal for excellence in published research on algae. She has been recognized by the Botanical Society of America, was the first Native Hawaiian woman to receive a PhD in science and was the first woman on the biological sciences faculty at Stanford University, where she taught for 30 years."
In Hawaiʻi, the Honpa Hongwanji named her a Living Treasure. "That moved me the most," Abbott told Mālamalama, "because it's for your contribution to your community."
The UH Alumni Association recognized Abbott posthumously in 2011 with a Lifetime Achievement Award. In 2016, an invasive algae cleanup was held in front of the Waikīkī Aquarium in honor of what would have been her 97th birthday.
For more on Abbott and the importance of limu to Hawaiʻi, go to UH Sea Grant College Program's lastest issue of Ka Pili Kai.