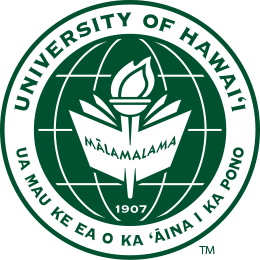 This message was shared with the faculty and staff of the University of Hawaiʻi at Mānoa on March 17, 2020.
Aloha UH Mānoa Faculty and Staff,
First, thank you again for your continuing efforts to ready your courses for remote delivery starting next Monday. We are doing our best to assist you and the students. In fact, you will soon see a separate message describing a new online platform, Learning During an Emergency, to assist our students.
With the aim of remotely meeting the advising needs of our students, we are strongly recommending that you use the STAR Balance functionality that is now available to UH Mānoa faculty and staff for advising and other appointments.
STAR Balance is an online platform that allows students to use STAR to schedule virtual appointments with faculty and staff. These appointments will appear on faculty/staff and student Google Calendars.
Through STAR Balance, students may schedule virtual appointments with faculty and staff for advising, office hours, and other student services related appointments. Students will be able to book appointments for the virtual office hours, and faculty and staff will be able to interact with the students through their Google Calendars, and can even click to enter into a virtual appointment/video conference with the student using Zoom.
Activate STAR Balance
To set this up, faculty and staff are asked to send to the STAR Team their name, email address, office hours available, and Course Record Numbers as applicable (for faculty). The STAR Team will notify you when you are ready to accept appointments from students through Zoom (or in person, if required). Please contact STARhelp@hawaii.edu. This will allow STAR to offer students a one-stop schedule of appointments with faculty and staff as they register to be available on Balance (e.g., academic advising, financial aid, and tutoring).
To be clear, faculty/staff would set availability for appointments in STAR, and the appointments would be populated in their Google Calendar. One of the additional benefits is that STAR Balance can create a Zoom appointment for each appointment scheduled via STAR Balance.
A short video introducing STAR Balance is available online.
If you have any questions, please email STAR at STARhelp@hawaii.edu.
Mahalo,
Michael Bruno