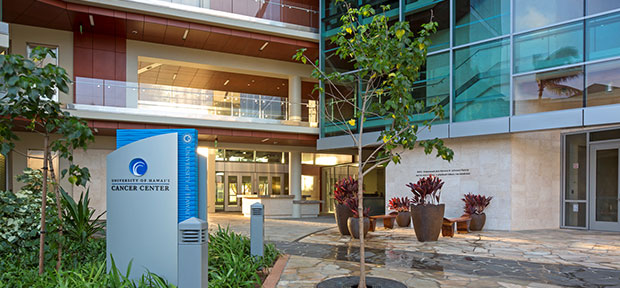 University of Hawaiʻi Cancer Center postdoctoral researcher, Izumi Okado, has been awarded a Ruth L. Kirschstein National Research Service Award F32 fellowship grant that will allow her to conduct cancer patient care coordination research in rural areas on Hawaiʻi Island. The two-year grant is funded by the Agency for Healthcare Research and Quality, whose mission is focused on improving healthcare delivery in the U.S.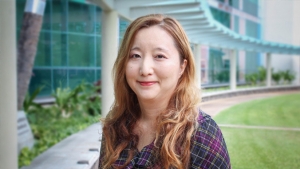 Conducting care coordination research on Hawaiʻi Island gives researchers the opportunity to understand and improve healthcare delivery for rural cancer patients. Studies show that cancer patients in rural areas have higher mortality rates than those residing in urban areas. They are also more likely to be diagnosed with advanced-stage cancers, have coexisting but unrelated disease conditions, and experience delays in receiving diagnoses and treatments.
"For many rural patients, cancer treatment poses significant care coordination challenges," said Okado. "Many of these patients need to travel long distances for cancer treatment. It takes a considerable amount of time, costs and effort for some patients on Hawaiʻi Island to seek and receive cancer treatment."
This grant provides support during Okado's postdoctoral research training under faculty sponsors. Her primary mentor and sponsor is UH Cancer Center Director Randall Holcombe.
Okado's prior research focused on the care coordination perspectives of patients and family caregivers on Oʻahu. The current study will compare rural and urban cancer patients' perceptions of care coordination, and examine the association between rural cancer patients' perceptions of care coordination and specific care delivery outcomes.
"We are hoping that the results from this study will inform potential strategies to improve care coordination in rural areas, particularly in our neighbor islands. Reducing delays in diagnosis and treatment may improve outcomes for rural cancer patients," said Okado.