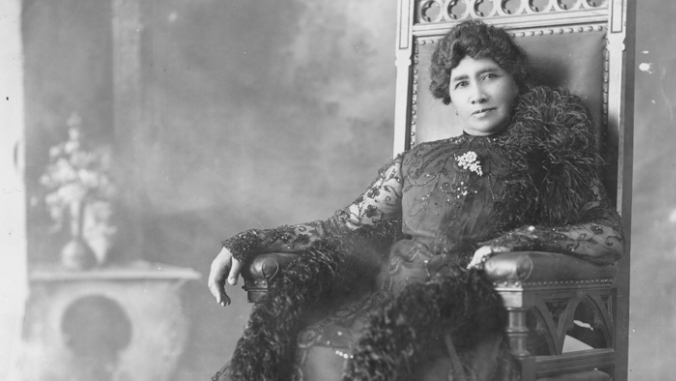 The first Hawaiian History Month has been launched by the University of Hawaiʻi at Mānoa Hawaiʻinuiākea School of Hawaiian Knowledge in collaboration with the Hawaiʻi Ponoʻī Coalition. The month-long celebration commences on Wednesday, September 2, in honor of Queen Liliʻuokalani's 182nd birthday.
"The Queen spoke, sang and composed in Hawaiian and English and we continue to learn today from these various forms of moʻolelo that are documented in her diaries, her mele, etc. Her perseverance through challenging times encourages us to be steadfast today so that our students and community can thrive," Hawaiʻinuiākea Dean Jon Kamakawiwoʻole Osorio said.
A virtual celebration in observation of Hawaiʻi's last reigning monarch will be live-streamed at 8:45 a.m. from ʻIolani Palace on September 2 and will also be posted on Facebook. Events will continue with a five-week long virtual series.
Organizers view Hawaiian History Month as an opportunity to share Hawaiʻi's true history along with the contributions of the Native Hawaiian community. Each week will focus on a different theme ranging from traditional storytelling to song composition.
On Saturday, September 5, at 4 p.m., Hawaiʻinuiākea faculty and staff will collectively present, Hawaiian History: The Past, Present and Future Moʻolelo. They will break down the role the school has played for many years in shaping Hawaiian history and its commitment to empowering students through ʻike kupuna (Hawaiian ancestral knowledge). The presentation will feature Hawaiʻinuiākea Dean Osorio, Kamakakūokalani Center for Hawaiian Studies Director Kekuewa Kikiloi and Native Hawaiian Student Services Director Willy Kauai. Malia Nobrega, director of strategic partnerships at Hawaiʻinuiākea has helped the month-long celebration pivot to virtual events. View the events.
For more information go to the Hawaiʻi Ponoʻī Coalition website.
—By Moanikeʻala Nabarro