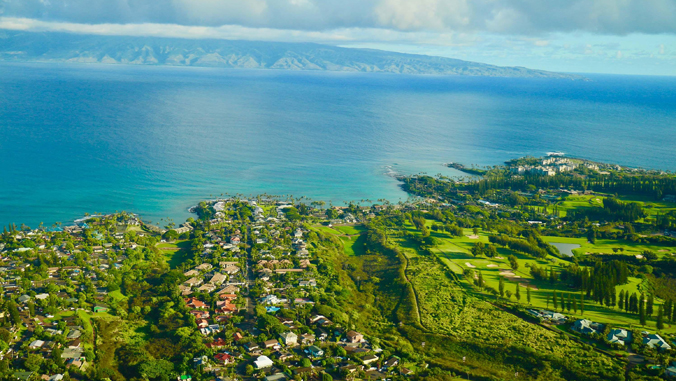 Critical modifications of the Maui County Comprehensive Affordable Housing (MCCAH) Plan are needed to boost available affordable housing, according to a new University of Hawaiʻi Economic Research Organization (UHERO) public impact research report.
The MCCAH Plan was prepared for the Hawaiʻi Community Foundation by a team of 19 planners, engineers, data and policy analysts, attorneys and community development professionals. It is a major step forward in developing coherent strategies to address Maui County's shortage of affordable housing for lower-income households, said co-authors Carl Bonham, UHERO executive director and professor of economics, and Sumner La Croix, UHERO research fellow and economics professor emeritus.
The co-authors called the MCCAH Plan an ambitious road map for reforming Maui's regulatory framework governing the development of affordable housing. It proposes a goal of building 5,000 affordable units within five years of the plan's launch.
Bonham and La Croix suggested that a few key components of the plan could be modified and strengthened. They include:
Building more flexibility into the plan by recognizing the uncertain nature of the housing demand estimates that were utilized in developing the plan.
Ensuring that the proposed affordable housing (AH) coordinator position be outside of particular county departments because building affordable housing necessarily involves coordinating activities of and resolving disputes between several departments.
Assigning sufficient power to the AH coordinator to resolve disputes across departments and to initiate proposals for investments from the Affordable Housing Fund.
Ensuring that the responsibilities of the community oversight board be carefully delineated and monitored.
Removing the last-minute appeal process for the proposed by-right development.
Extending the proposed by-right regulatory framework to property owners remodeling existing multi-family units and to private development of new multi-family projects.
Taking a closer look at project financing by reviewing the sources of tax revenues required for the project, restrictions on the use of bond revenues, and reconsidering exactions from developers building market-rate units.
"With these modifications, we conclude that the plan provides a useful roadmap to developing affordable housing and easing the impact on lower-income households," said the report. "The time frame for the plan is ambitious but may be possible if the (suitably modified) up-front regulatory changes are enacted within the next 18 months."
UHERO is housed in UH Mānoa's College of Social Sciences.
Visit UHERO's website to view the entire report.
This work is an example of UH Mānoa's goal of Excellence in Research: Advancing the Research and Creative Work Enterprise (PDF), one of four goals identified in the 2015–25 Strategic Plan (PDF), updated in December 2020.