Members of the first cohort of the Accelerated AA Online Degree Program have graduated. Nineteen students, from in-state and as far away as California, North Carolina and Virginia, received their associate's in liberal arts degrees from Leeward Community College in December.
The University of Hawaiʻi Community Colleges launched the program in fall 2019 with 54 students. The program was designed to provide students the option to complete an AA in liberal arts degree by taking one five-week, online course at a time for two and a half years. Most students are working and/or managing family responsibilities.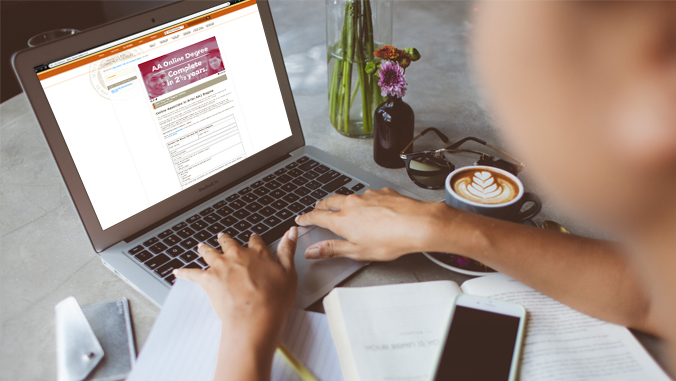 "If I can balance family, work and school, you can do it, too," said graduate Jennifer Kaaihue from Hawaiʻi Island.
In fall 2021, there were 82 students pursuing this accelerated online degree.
Leeward CC Chancellor Carlos Peñaloza said, "Many of our students are sharing their amazing experience and as a result of it, we want to see more students take advantage of this."
UH President David Lassner told the Board of Regents that the Alakaʻina Foundation was impressed that almost half of the students enrolled in the program are Native Hawaiian, and will sponsor 20 full-tuition scholarships—10 in fall 2022 and 10 in fall 2023.
Prospective students may apply to Leeward CC now to begin classes in summer 2022 or fall 2022. Additional details about the program can be found online. Space is limited. Questions may be emailed to the Leeward CC Online Counselor Jordan Lewton at jlewton@hawaii.edu.
"We have also used this new model for some of our new baccalaureate programs as we're testing it out, but obviously these students have shown that they can succeed at an online program—again, they're mostly mature adults," Lassner said. "They now have finished one online degree program and they're eligible for any of the 25 or so UH online baccalaureate programs offered by our three universities."
Many of the new graduates say they intend to do just that.