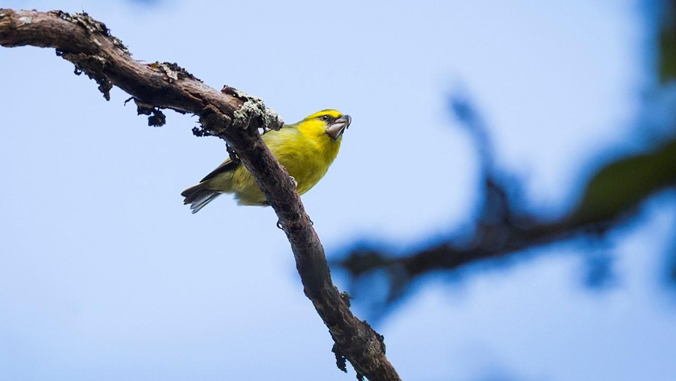 Out of 12,000 entries from 50 U.S. states and five continents, the Voice of the Sea television series produced by the University of Hawaiʻi Sea Grant College Program (Hawaiʻi Sea Grant), took home six awards in the 42nd Annual Telly Awards.
Voice of the Sea, now in its 9th season, is a premier educational television show, bringing viewers throughout Hawaiʻi and the Pacific to meet diverse scientists and cultural practitioners. The series is broadcast on television in Hawaiʻi, American Samoa, Guam, Palau and the Federated States of Micronesia.
Kanesa Duncan Seraphin, series producer, host and professor of education at UH Mānoa, said "I am so proud of Hawaiʻi Sea Grant and our collaborators—working together with local communities to share these award-winning stories of science and culture!"
Voice of the Sea was awarded one gold, two silver and three bronze awards this year and has racked up an impressive 36 Telly Awards to date.
"So well deserved for Kanesa and her team at Kauaʻi Sound and Cinema who work tirelessly throughout each year, but none of us would be able to produce this series without the scientists and community members that bring local and regional STEM and cultural knowledge and understanding to every episode," said Darren Lerner, executive producer for Voice of the Sea and Hawaiʻi Sea Grant's director.
Gold Telly Award
The Gold Telly Award was awarded to "Saving the Kiwikiu: Part 2," which highlights the experts who are helping to save the critically endangered honeycreeper endemic to Maui. It is especially poignant as, following the episode premiere, one of the kiwikiu was found alive in its natural habitat after the relocation effort was considered unsuccessful.
Silver Telly Awards
Bronze Telly Awards
Voice of the Sea airs in Hawaiʻi on Saturdays at 4 p.m. and Sundays at 6 p.m. on K5 The Home Team. To watch full episodes or learn more about Voice of the Sea, visit voiceofthesea.org.
For more information, see Hawaiʻi Sea Grant's website.
–By Cindy Knapman