Sixteen of the state's leaders in innovation were on full display in a bracket-style challenge mirroring college basketball's March Madness tournament. Hosted by Pacific Business News (PBN), the organizations went head-to-head in a single elimination contest with winners advancing by readers' vote. Taking the top spot was TurnoverBnB, born out of the University of Hawaiʻi at Mānoa, with 1,369 votes over opponent Parklinq with 1,069 votes, PBN announced on March 31.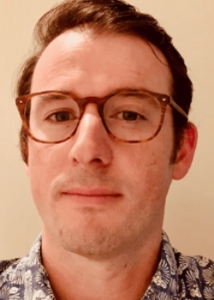 TurnoverBnB is a cleaning service app that helps users schedule, pay and find Airbnb vacation rental cleaners and cleaning services. The company was created in 2017 by Assaf Karmon, a master's of business administration alumnus from UH Mānoa's Shidler College of Business. The idea for TurnoverBnB was created in a Shidler entrepreneurial finance course and the company competed in the 2017 Pacific Asian Center for Entrepreneurship Business Plan Competition, where it placed third.
Karmon, the company's CEO, told PBN, "It's great to be recognized by the Pacific Business News readers. We have a world-wide customer base but being supported by our local community feels amazing. TurnoverBnB is a local success story, starting from the UH MBA program, through Blue Startups and with support of the Hawaiʻi Angels investor group. Almost all of our Hawaiʻi employees are Shidler graduates and we want to create a role model of success for local entrepreneurs."
According to PBN, the bracket was designed to spotlight innovative and fast-growing local businesses in Hawaiʻi. Other UH-launched organizations that were selected to participate include: Hawaiʻi Innovation Laboratory, Nimbus AI, Pear Suite and Polū Energy.
For more on the "Inno Madness" competition, visit PBN's website.
Innovative work at UH is an example of UH Mānoa's goal of Excellence in Research: Advancing the Research and Creative Work Enterprise (PDF), one of four goals identified in the 2015–25 Strategic Plan (PDF), updated in December 2020.