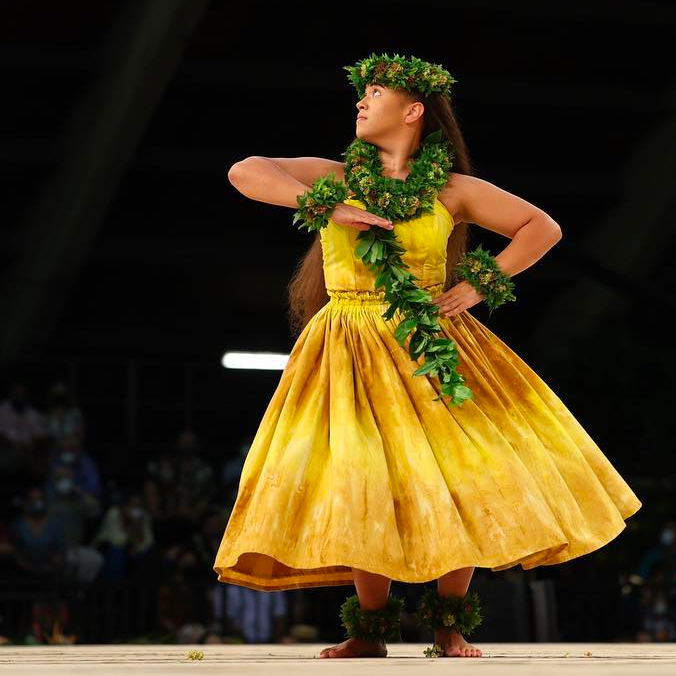 A Windward Oʻahu wahine (woman) working toward a master's in the College of Education and at Hawaiʻinuākea School of Hawaiian Knowledge at the University of Hawaiʻi at Mānoa earned the coveted title of Miss Aloha Hula at the 2022 Merrie Monarch Festival. Piʻikea Kekīhenelehuawewehiikekauʻōnohi Lopes, captured top honors in the competition's solo category held in Hilo on Thursday, April 21. Lopes is the daughter of Kawaihuelani Center for Hawaiian Language Director R. Keawe Lopes, Jr., who is also her kumu hula (hula teacher) alongside her mother, Tracie of hālau (hula school) Ka Lā ʻŌnohi Mai O Haʻehaʻe.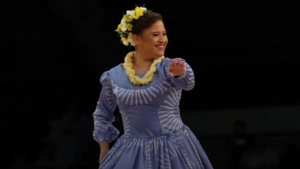 The 21-year-old is working on a master's of education in teaching degree to help fuel her dreams of becoming a Hawaiian immersion school kumu. Thousands tuned in to watch Lopes compete against nine other soloists at the 59th annual hula festival at Edith Kanakaʻole Stadium. She secured the top title with a score of 1,168 points, with a 63 point lead ahead of the competition's second place contestant. Lopes also won the Office of Hawaiian Affairs ʻōlelo Hawaiʻi (Hawaiian language) award.
"The Hawaiʻinuiākea ʻohana is very proud of our haumāna (student) Piʻikea Lopes for her outstanding hula performance on Thursday evening," said Hawaiʻinuiākea Dean Jon Kamakawiwoʻole Osorio. "She maintains a legacy of excellence in artistry and preparation that is characteristic of her halau, Ka Lā ʻŌnohi Mai o Haʻehaʻe, and her parents, Tracie, a former Ms Aloha Hula, and Kumu hula, Keawe Lopes, director of Kawaihuelani Center for Hawaiian Language. The life of our language and arts continue because of families like the Lopes."
Nā mele (songs)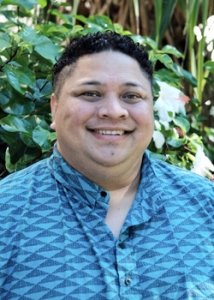 Lopes' hula kahiko (traditional dance), No Puna Ke Āiwaiwa Hikina venerates the district of Puna, Hawaiʻi, and expresses the need to continue to cherish and hold fast to traditional references in mele and moʻolelo (stories) that continue to help make sense of and navigate the present.
Her modern dance or hula ʻauana paid homage to her father Keawe's lineage in Kohala. Lopes glided across the Hawaiʻi Island stage to mele, Pua Be-Still composed by famed musician Bill Aliʻinoa Lincoln mentioning the picturesque scenery that Kohala natives embrace and hold dear in fond recollection.
Hula lineage
This is the second consecutive Miss Aloha Hula title secured by Keawe and Tracie's hālau. In 2021, Rosemary Kaʻimilei Keamoai-Strickland, a former ʻōlelo Hawaiʻi student at UH Mānoa won the honor at the legendary hula festival.
Keamoai-Strickland performed her farewell hula on stage before the 2022 Miss Aloha Hula awards were announced.
Audiences will be able to see hālau from across the state and U.S. on K5's televised and livestream broadcasts on Friday, April 22 (Hula Kahiko) and Saturday, April 23 (Hula ʻAuana).