The Regents' Medal for Excellence in Research is awarded by the University of Hawaiʻi Board of Regents in recognition of scholarly contributions that expand the boundaries of knowledge and enrich the lives of students and the community. Brian N. Popp, Rui Sun and Xudong Sun received the 2022 award.
Brian N. Popp, UH Mānoa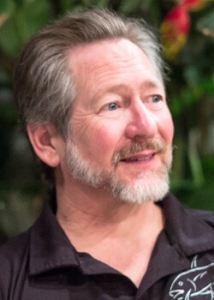 Brian N. Popp is a professor of Earth sciences in the School of Ocean and Earth Science and Technology. He joined the UH Mānoa faculty in 1990 and is best known for his contributions to the field of stable isotope biogeochemistry.
He published a landmark series of papers on the fractionation of carbon isotopes by marine microalgae, which allowed estimates of ancient atmospheric CO2 levels. These results led to honors, including the Geochemical Society Best Paper of the Year award and his election as a Geochemistry Fellow within the European Association of Geochemistry and the Geochemical Society.
Popp contributed significantly to the demonstration that archaea are largely responsible for ammonia oxidation in the marine environment and that rates of archaeal ammonia oxidation are sensitive to small changes in ocean pH that will occur in a future acidifying ocean. His high productivity and impact are demonstrated by his more than 165 papers in international peer-reviewed journals. His career publications have amassed more than 15,000 citations.
Rui Sun, UH Mānoa
Rui Sun is an assistant professor of chemistry in the College of Natural Sciences. Sun's research focuses on developing computational models and simulations to tackle chemical and biophysical problems that are outstanding challenges to human health and the environment. Such efforts include unraveling mechanisms of atmospheric chemical reactions, designing alternative ionic liquid fuels, investigating next-generation energetic materials, and understanding the role that cell membranes play in various diseases, to name a few.
As an early career scientist, Sun has published 40 peer-reviewed scientific literature, some of which have been reported by news outlets such as Vice, Nature and Chemical & Engineering News.
Currently supported by the National Science Foundation (NSF), the National Institutes of Health, the Department of Defense, and Eli Lilly and Company, Sun has received research grants totaling nearly $2 million since joining UH Mānoa in the fall of 2017. He received the NSF CAREER award in 2022.
Xudong Sun, UH Mānoa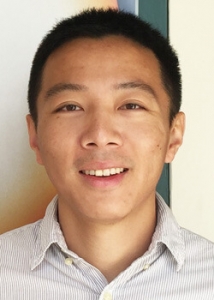 Xudong Sun is an assistant astronomer in the Institute for Astronomy. His research is centered on the solar magnetic fields, with an extension to other low-mass stars.
Magnetic fields play a fundamental role in regulating the dynamic plasma processes such as flares and coronal mass ejections; they can significantly influence near-Earth space weather as well as exoplanetary habitability. He is currently leading a collaborative National Science Foundation project to develop deep learning data-analysis models for the new Inouye Solar Telescope on Haleakalā.
Sun is a recipient of the 2019 NSF CAREER Award, a science working group member for the Inouye Solar Telescope, and a science team member of the Helioseismic and Magnetic Imager aboard NASA's Solar Dynamics Observatory. He earned a PhD in physics from Stanford University, and a BS degree in Earth and space sciences from the University of Science and Technology of China.