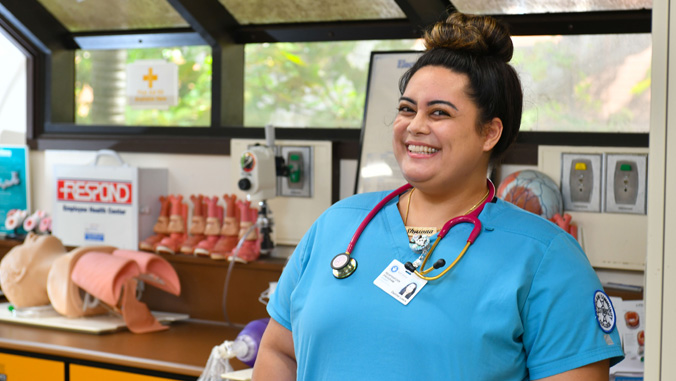 The University of Hawaiʻi Community Colleges have been awarded a $16.4-million grant from the U.S Department of Commerce to establish a sustainable, regional workforce training system. The "Resilient Hawaiʻi: Good Jobs Challenge" initiative is a three-year project that will create economic resilience and prosperity for Hawaiʻi by investing in four industry sectors:
Clean energy
Creative industries
Healthcare
Technology
The initiative will train thousands of workers statewide in the sectors identified as priorities for the state and county and will have a focus on Native Hawaiian and Pacific Islander communities to help provide equitable participation.
"In collaboration with employers, industry associations and community partners statewide, the Resilient Hawaiʻi initiative will assist individuals whose employment opportunities were disrupted by COVID-19," said UH President David Lassner. "UH is grateful for the support of our Congressional delegation, Governor David Ige and all of our mayors for this amazing project that will connect residents throughout the islands with employer-driven training that leads to quality careers in sectors critical to Hawaiʻi's future."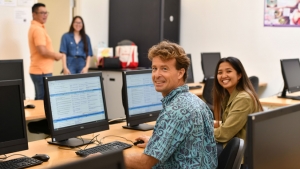 Through a coalition of more than 70 employers, training providers, community-based organizations and key stakeholders, Resilient Hawaiʻi will develop, design and implement workforce development programs to get Hawaiʻi's residents back to work or to increase their skills for new employment in "good jobs." Sector partnerships will bring together Hawaiʻi's employers to translate their skills-needs into training programs, certifications, and/or on-the-job training opportunities.
Resilient Hawaiʻi will support the training and wraparound support costs for participants and leverage various federal, state, city/county, and philanthropic resources including the Hana Career Pathways, Oʻahu Back To Work, and federal and state programs administered under the Department of Labor and Industrial Relations Workforce Development Division. The three-year initiative will train 3,000 participants and aims to place at least 75% of those completing the programs into good jobs.
Hawaiʻi congressional leaders played an important role in advocating for UHʻs application and commended the initiative.
"By investing in workforce training programs in health care, technology, and clean energy, this new federal funding will connect industries that need workers with people who need jobs and help grow our local economy," said U.S. Sen. Brian Schatz.
"Democrats in Congress passed the American Rescue Plan to deliver investments in our community, and that's exactly what this Good Jobs Challenge grant will do," said U.S. Sen. Mazie Hirono. "This grant will enable the University of Hawaiʻi and its partners to strengthen Hawaiʻi's economy in some of our most important industries while building a robust workforce that reflects the diversity of our state and equipping students with the skills they need to secure good jobs after graduation. I am glad that this funding will be used to create job opportunities for underserved populations and boost our local economy."
The training programs will be based out of UHʻs seven community colleges, providing statewide access to Hawaiʻi residents in all four counties: