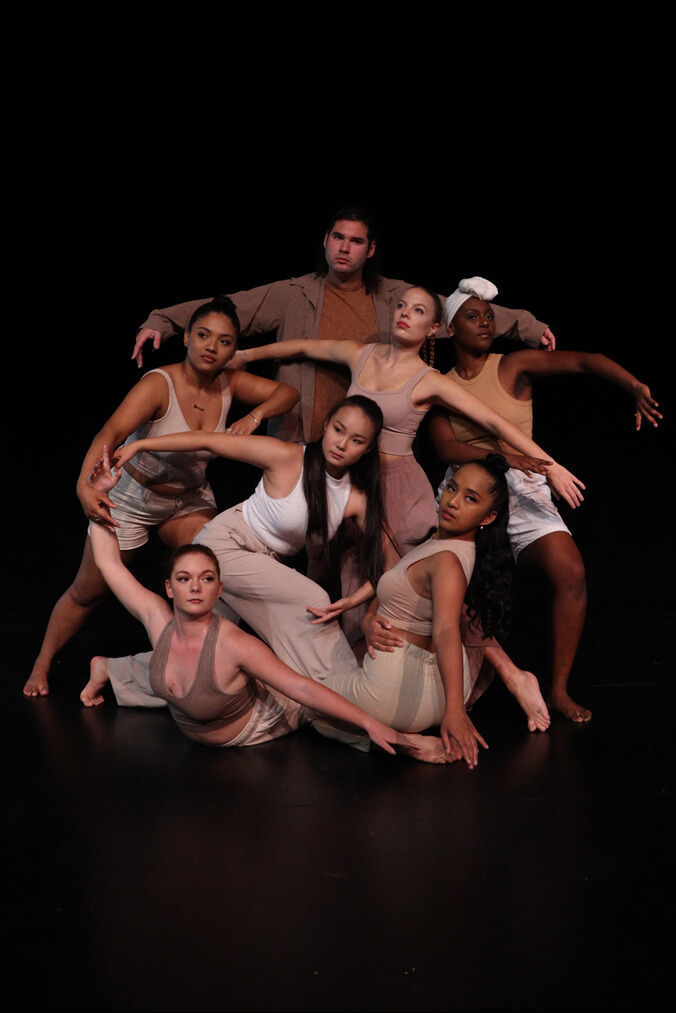 This week's UH News Image of the Week is from University of Hawaiʻi at Mānoa's Christine Lamborn, operations coordinator and publicity associate for Kennedy Theatre and the Department of Theatre and Dance.
Lamborn shared "this dance concert, Spring Footholds: Merge showcases the culmination of years of dance study and creative exploration through diverse movement practices. It highlights exemplary dance student choreography as well as MFA thesis work showcasing choreography by graduate students and BFA dance majors on the eve of graduation. Featured choreographers include: Jean Carlo Carrio Mendez, Anna Asano, Sofía Isabel Sanna, Hannah Morrow, Hannah Archer, Nani Marcos and Alaina Cota."
Spring Footholds: Merge runs April 5–8. Get your tickets online.
Previous Images
Pulelehua
International Night
Ulutopia
Pond
Chick
All Images of the Week
Send us your image!
Want to get in on the action? The next UH News Image of the Week could be yours! Submit a photo, drawing, painting, digital illustration of a project you are working on, a moment from a field research outing or a beautiful and/or interesting shot of a scene on your campus. It could be a class visit during which you see an eye-catching object or scene.
Please include a brief description of the image and its connection to your campus, class assignment or other UH connection. By submitting your image, you are giving UH News permission to publish your photo on the UH News website and UH social media accounts. The image must be your original work, and anyone featured in your image needs to give consent to its publication.