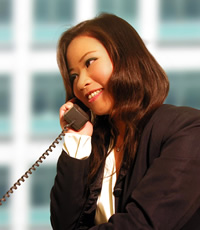 Hours of Operation
Clinic Hours
Mon - Fri: 8:00AM - 4:00PM
Hours subject to change without notice
---
After Hours Medical Care:
When we are closed, call our Medical Advice Line and speak with a healthcare professional for medical advice and information. Call (808) 956-8965.
General Medical Clinic & Specialty Clinics
General Medicine Clinic
Physicians and nurses provide medical care for illnesses and injuries by appointment and by walk-in. Access your Patient Access Portal to schedule an online appointment.
The Clinic is open Mondays through Fridays, from 8:00 AM to 4:00 PM. We are closed on state and federal holidays. Hours subject to change without notice.
Dermatology
Dr. Sarah Grekin, a consultant dermatologist, is available at the University Health Services by appointment.
Dermatology appointments are made upon referral by a physician at the General Medicine Clinic. Please call (808) 956-6221 for more information and appointment scheduling.
Psychiatry
Dr. Linda Nahulu is available for psychiatric visits Wednesday afternoons from 12:30 PM to 4:00 PM. Dr. Nahulu is currently only seeing revisits. Please call (808) 956-6221 for more information and appointment scheduling.
For additional information regarding psychiatric/counseling issues, please call the Counseling & Student Development Center at (808) 956-7927.
Sports Medicine
The Sports Medicine Clinic, staffed by Dr. Andrew Nichols, is available by appointment Wednesdays from 8:30 AM to 11:30 AM.
Dr. Nichols is board certified in Family Medicine with a Certificate of Added Qualification in Sports Medicine.
Students, faculty, and staff who have sports/exercise-related injuries, questions or want to seek advice on beginning an exercise program should schedule an appointment by calling (808) 956-6221.
For sports related injuries, the Sports Medicine Clinic offers:
Evaluation
Diagnosis
Treatment
Other services include:
Prescription for sports and conditioning programs
Sports nutritional counseling
Women's Health Clinic
The Women's Health Clinic (WHC) is dedicated to providing you with high quality services in a professional, friendly, and confidential manner. Services at the WHC include:
Routine examinations
Family planning
Emergency contraception
Screening and treatment for sexually transmitted infections
Pregnancy testing and counseling
Evaluation, counseling, and treatment for other women's health conditions
Patients are seen by appointment, Monday to Friday. Please allow 1 hour for initial appointments. An initial exam may include the following:
PAP smear
General physical
Pelvic exam
Breast exam
Gonorrhea and Chlamydia testing
Blood count
Urine test
FAQs: General Recommendations for Women's Health Examination and Screening (PDF)

*
UHSM Women's Health - General Recommendations for
Women's Health Examination and Screening

Age Range (years)
Pelvic exam
Pap smear
Chlamydia &Gonorrhea (STIs) Urine Testing
Breast exam
17-20
No*
No
Annual
As indicated
21-29
Annual
Every 3 years
Annually until 25 years, then as indicated
Annual
30-65
Annual
Every 3 years or every 5 years if performed with HPV testing
If indicated
Annual
>66
Annual
No (If all prior Pap smears were normal)
If indicated
Annual

*A pelvic exam is required if you have any of the following:

Unexplained pain in your lower abdomen or pelvic area
Vaginal discharge or wetness on your underwear that causes itching/burning or that smells badly
Vaginal discharge that lasts for more than 10 days
Missed periods, especially if you are sexually active
Pain with intercourse
Call (808) 956-6221 for more information and appointment scheduling. You can also make your own appointment online through our Patient Access Portal. Be sure to notify WHC staff if you do not wish to receive mail or notifications regarding your WHC visits. Please provide at least 24 hours notice if you need to cancel an appointment.