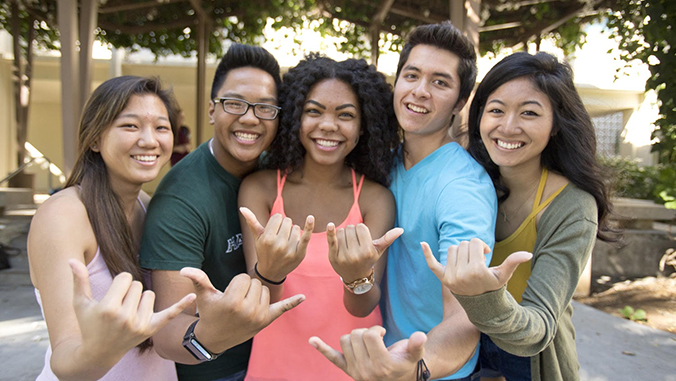 The University of Hawaiʻi four-year campuses are included in the U.S. News and World Report's 2020 college rankings.
Each year, U.S. News and World Report ranks 1,400 eligible universities from more than 4,000 four-year institutions across the country. The 2020 rankings were released September 9.
UH Mānoa is ranked 79 as a top U.S. public school, 166 among national universities and 177 as a best value school. In diversity, it is tied for the seventh highest value among national universities, and is 134 among top performers in social mobility, a new category based on two ranking factors pertaining to enrolling and graduating high proportions of students who were awarded Pell Grants. At the campus, the Shidler College of Business is number 15 among international business programs and 112 among national business programs. The College of Engineering has the country's 134th best undergraduate engineering program.
UH West Oʻahu climbed one spot to No. 4 among top U.S. public schools in the West, and remained at 21 among best regional colleges in the West. In addition, it is included in the list of top performers in social mobility, coming in at 17.
UH Hilo was named most ethnically diverse campus. Students at UH Hilo in fall 2018 reported being 22.4 percent Asian, 36.1 percent Native Hawaiian or Pacific Islander, 22.5 percent white and 13.9 percent of two or more races.
In other recent ratings, UH Mānoa was ranked by:
Shanghai Jiao Tong University Academic Ranking of World Universities as 67–94 in the U.S. and 201–300 in the world.
LendEDU as having one of the lowest average student debt per borrower figures in

Hawaiʻi,

and is 113 among public schools in the U.S.
All Home Connections, an authorized online retailer of AT&T, as the most Instagrammed college campus in

Hawaiʻi

. More than 71,000 students think "UH Mānoa is the best in their state, and they're proving it on Instagram."