Two departments in the College of Social Sciences at the University of Hawaiʻi at Mānoa are rated among the top 50 programs in the nation, according to the 2020 Times Higher Education World University Rankings.
Geography ranks 37 and the Department of Anthropology's archaeology program is tied for 39 among U.S. universities and colleges.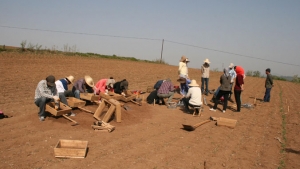 "We are pleased that we continue to be recognized among the best geography programs in the country," said Reece Jones, professor and chair of the Department of Geography and Environment. Founded in 1932, the program is home to faculty with expertise in environmental geography, human geography and geospatial information science.
"Our knowledgeable faculty have been getting positive attention in the news lately for their subject matter expertise, so their important role in social science and humanistic study is appropriately reflected in this national ranking," said Christian Peterson, chair and associate professor of anthropology. Established in 1934, the department advances research in areas such as cultural, ecological and medical anthropology, in addition to applied archaeology and the archaeology of complex societies.
Dean Denise Eby Konan added, "Geography and anthropology are about the exploration of not only the human relationship with the environment, but also human social, cultural and biological diversity. It is gratifying to see that both disciplines are recognized for the impactful effects they bring to our modern-day society."
Times Higher Education is a highly regarded data provider that annually publishes a list of the top national and international universities based on academic and research excellence.