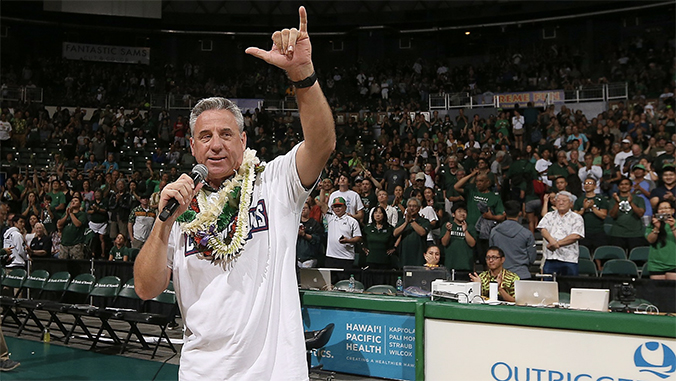 University of Hawaiʻi at Mānoa men's volleyball head coach Charlie Wade was chosen as the 2019 American Volleyball Coaches Association (AVCA) Division I–II Men's National Head Coach of the Year.
UH Mānoa garnered both Coach of the Year honors as assistant Josh Walker was earlier named the AVCA National Assistant Coach of the Year. In addition, Wade's award marks the third time a UH head coach was honored along with Mike Wilton in 1995 and 2002.
Last season, Wade led the Rainbow Warriors to a 28-3 overall record and national runner-up finish. UH set a new NCAA-record with a 74-set win streak while also setting a new program-record with a 25-match win streak, which is the sixth-longest in NCAA history.
The Warriors are currently ranked No. 1 in the 2020 season.
Read more about Wade's award at HawaiiAthletics.com.