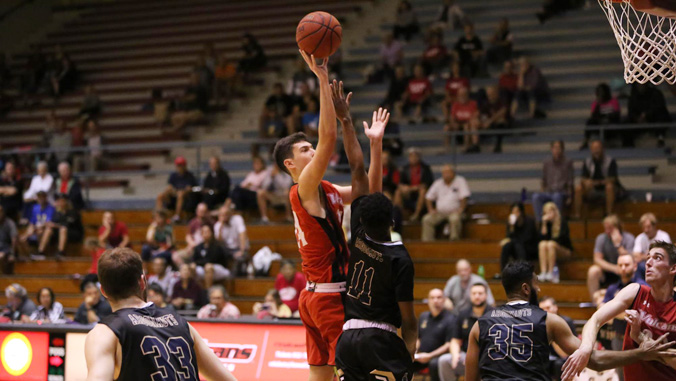 University of Hawaiʻi at Hilo basketball stars Kupaa Harrison and Allie Navarette are the latest Pepsi Athletes of the Week.
Senior forward Harrison had a total of 41 points in wins over Dominican and Notre Dame de Namur (NDNU), leading the Vulcans to a 4-1 start in the new year. Against the Penguins, Harrison had 19 points, 17 of them in the second half during a 68-64 victory. He also had seven rebounds, two assists and a steal. On Monday night in a 72-64 win over NDNU, he knocked a team-high 22 points, with 11 rebounds and three steals.
Junior Navarette had 43 points and 17 rebounds in the two victories against Dominican and NDNU, helping her team start the year at 4-1. She had 19 points and eight rebounds in the triumph over the Penguins, and knocked down 24 points with nine boards in the win against NDNU. She hit 14-of-15 free throws on the week. She is also now the UH Hilo career leader in scoring (1,104 points) and rebounds (477).
For the full story, visit the UH Hilo Athletics website.