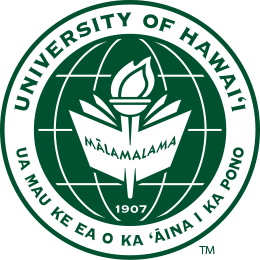 This message was shared with the parents of students at the University of Hawaiʻi at Mānoa on March 16, 2020.
Aloha University of Hawaiʻi at Mānoa parents,
First of all, thank you for your perseverance and patience through this increasingly difficult time. Fortunately, at this time, there have been no confirmed cases of COVID-19 on any UH campus or significant links to UH.
We will send emails to contact parents and guardians of UH Mānoa students who would like to stay informed on the university's response to the rapidly evolving COVID-19 health crisis.
The health and safety of our community is our number one priority. We are also dedicated to continuing to provide all our students with the outstanding education that characterizes the University of Hawaiʻi.
Here is the latest message that has been sent out to UH students, faculty and staff regarding the university's response to COVID-19.
Message: University of Hawaiʻi actions to address COVID-19 pandemic
For previous messages on COVID-19 see the UH Mānoa webpage for information and updates.
We will provide updates as they become available. We hope that you and your loved ones will be in good health during this extraordinary time.
Mahalo,
Michael Bruno
Provost
University of Hawaiʻi at Mānoa