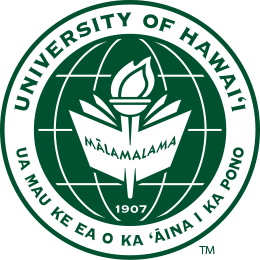 This message was shared with the faculty, staff and students of the University of Hawaiʻi at Mānoa on March 17, 2020.
To our UH Mānoa ʻOhana,
These are uncertain times, with information and predictions about the COVID-19 emergency changing by the hour. We are committed to frequent communication as the situation here on campus and in the state evolves.
During the last couple of months, and in a continuing fashion, we have been guided by the advice of our campus subject matter experts. To them and the countless UH faculty and staff who have stepped up to confront this challenge in a way that will ensure that our students will continue to learn and our research will continue to better the social good—thank you!
As we navigate the weeks and months ahead, let us pause and consider the essential guideposts that we can draw from:
We are called upon to lead our community as a place of higher learning. Let us lead. Practice social distancing while being kind to one another. Check on the health and wellbeing of the more vulnerable among us. Be involved and get engaged, but ensure the safety of yourself and those around you.
Work together to ensure that our students achieve the learning that we've promised, whether that learning was originally planned for the classroom, the laboratory, the clinical environment, or the field. Our faculty and our staff are among the finest in the world; together they are working to facilitate student learning while also delivering essential services including health care, advising, financial aid, registration, housing, meals, and technical support. And to our students, my gratitude for your patience and persistence as the university develops and implements our plans to deliver your education under these challenging circumstances. You continue to inspire all of us to do our best.
Communicate in an ongoing way. We are all here for each other 24/7.
The weeks ahead are likely to bring new challenges, and new restrictions on our work and our everyday lives. Our strength is our community. We will see this through, together.
Best,
Michael Bruno